Main content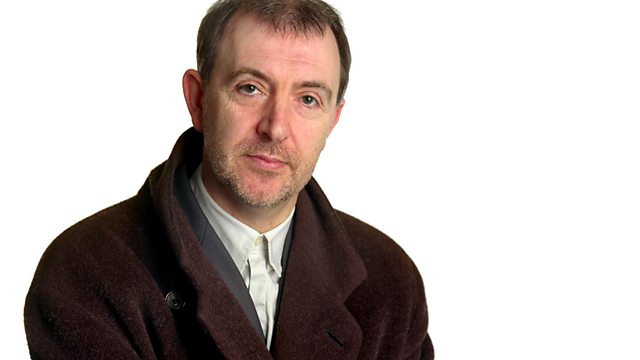 Douglas Hurd/Arthur Koestler/The Lovely Bones/Irving Penn
Philip Dodd talks to former Foreign Secretary Douglas Hurd about the history of the office he once held. He also asks whether Arthur Koestler is still a key intellectual figure.
As the Iraq inquiry puts UK foreign policy in the spotlight Philip Dodd interviews Douglas Hurd about his own time in one of the great Offices of British politics, about the power he really exercised and how his experiences fit within the evolution of the office from Charles James Fox to David Miliband. Hurd was British Foreign secretary during turbulent times. From 1989 to 1995 he had an insider's view of the end of the Cold war, the first Gulf War and civil war in Yugoslavia. A well respected statesmanlike presence, he cultivated relations with both America and Europe but was seen to be on the wrong side of history in his desire not to intervene during the war in Bosnia. He is also the author of numerous political thrillers and has now written a history of the office of foreign secretrary.
When the little known Hungarian Journalist, Arthur Koestler, published Darkness at Noon in 1940, his prescient and savage attack on totalitarianism in Europe propelled him to international fame. He lived, by any account, an extraordinary life and attended many of the great moments of post war history but his character and reputation have been questioned, particulalrly over his relationship with his wife. Now, a new biography claims that he is an 'indispensible intellectual'. Philip Dodd puts the claim to the test in discussion with the author, Michael Scammell and Robert Hewison.
Film-maker Peter Jackson is famous for the fantasy and grandeur of the Lord of the Rings trilogy but now he has turned his hand to more delicate and intimate fare. Alice Sebold's novel The Lovely Bones told the story of a murdered girl coming to terms with her own death whilst looking down from heaven on her still living relatives. It was both critically praised and hugely popular. Matthew Sweet is joined by Sarah Dunant to review Jackson's film of the book starring Saoirse Ronan, Stanley Tucci and Mark Wahlberg.
Geoff Dyer looks at The National Portrait Gallery's new exhibition of work by the American photographer Irving Penn. A regular creator of Vogue cover shots Penn's work expanded beyond his roots in fashion encompass an extraordinary range of sitters from the worlds of literature, music and the visual and performing arts. Among those featured in the exhibition are Truman Capote, Salvador Dali, Christian Dior, T.S. Eliot, Duke Ellington, Grace Kelly, Rudolf Nureyev, Al Pacino, Edith Piaf, Pablo Picasso and Harold Pinter.