Main content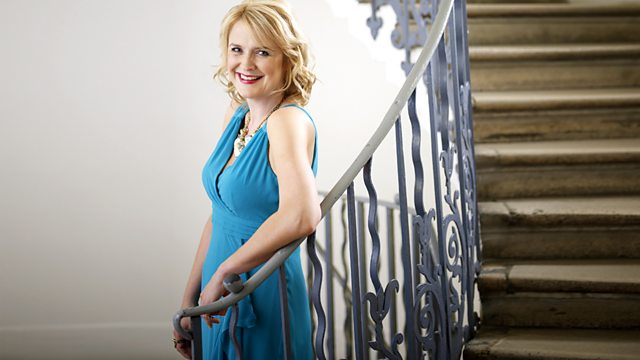 Monday - Sarah Walker
With Sarah Walker. Including Salieri: Overture (Der Rauchfangkehrer). Vanhal: Symphony in D minor. Schubert: Die Forelle; Ganymed. Dittersdorf: String Quintet No 3 in C.
With Sarah Walker.
Featuring great performances and classic recordings.
This week's theme looks at the music of some of Mozart's Contemporaries, including many composers who are somewhat overlooked today.
10.00
Salieri: Der Rauchfangkehrer - Overture
Mannheim Mozart Orchestra, Thomas Fey (conductor)
HANSSLER CD 98.506
10.04
Vanhal: Symphony in D minor
Concerto Köln
TELDEC 0630-13141-2
10.20
Schubert: Die Forelle D550
Gérard Souzay (baritone), Jacqueline Bonneau (piano)
TESTAMENT SBT 1313
Schubert: Ganymed D544
Bryn Terfel (baritone), Malcolm Martineau (piano)
DG 477 6358
10.27
Dittersdorf: String Quintet No.3 in C
Franz Schubert Quartet, Julius Berger (cello)
CPO 999 122-2
10.45
Britten: Six Metamorphoses after Ovid Op.49 (Narcissus)
Roy Carter (oboe)
EMI CDC 5553982
10.49
Crusell: Clarinet Concerto in E flat major Op.1
Kari Kriikku (clarinet), Finnish Radio Symphony Orchestra, Sakari Oramo (conductor)
ONDINE ODE 965-2
11.15
Prokofiev: Romeo and Juliet (excerpt)
The Building a Library recommendation from CD Review.