Main content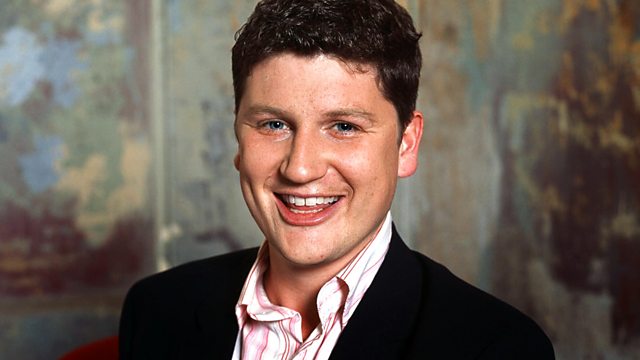 George Benjamin
Tom Service interviews George Benjamin and introduces a concert of his music, ranging from piano solo to chamber orchestral, played by the London Sinfonietta and the composer.
Tom Service presents a 50th birthday celebration for George Benjamin, one of the UK's finest musicians, recorded at London's Queen Elizabeth Hall last weekend. In a concert showcasing his talents as composer, conductor, coach, performer and collaborator he will direct works including Palimpsests, and play the solo piece Piano Figures.
Watch "Viola, Viola" (link below)
George Benjamin: Piano Figures
George Benjamin: Viola Viola
George Benjamin: At First Light
George Benjamin: A Mind of Winter
George Benjamin: Palilmpsests
Claire Booth soprano
Paul Silverthorne viola
Eniko Magyar viola
Royal Academy of Music Manson Ensemble
London Sinfonietta
George Benjamin (conductor/piano)
Written for London Sinfonietta, At First Light is a classic illustration of Benjamin's dazzling sonic landscapes. The world of Turner's painting 'Norham Castle, Sunrise' is stunningly evoked through musical colours, textures and inventive harmonies.
A Mind of Winter illustrates a different side to Benjamin's musical flair, of setting voice with orchestral ensemble, as the soprano blends with the crystalline world of Wallace Stevens' poem The Snow Man. This performance of A Mind of Winter also highlights Benjamin's skills as a distinguished coach. The next generation of performers from the Royal Academy of Music Manson Ensemble will take their place on stage alongside London Sinfonietta.
The concert ends with the explosive orchestral Palimpsests, a gripping and dynamic work fusing violent brass against translucent wind and strings.
Stockhausen's Gruppen – What's the Big Deal?