Main content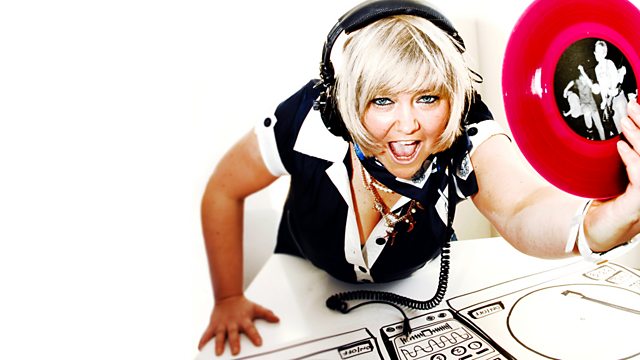 Axxon Mix & Joe Blow Verses (scroll down to hear)
The best new unsigned, underground and under the radar music.
Lots of new features grace our two hours of audio excellence this week. First up, we have our new Verses series; one beat, four MCs, one month. This week, it was Joe Blow's go. The Long Report brought us advice on Management from Pulled Apart By Horses, Sky Larkin, Kids In Glass Houses, Bright Light Bright Light, Los Campesinos! and Marina and The Diamonds' ex-manager Alex Bean. And we have a mind expanding, genre defying, hair tingling 15 minute mixtape from the awesome Axxon.
And the usual great music from Wales and beyond.
Last on

Music Played
Masters In France

See You In The Night

Optimystic and Cmoa

Little Sailor

Strange News From Another Star

Letter From The Queen

Cate Le Bon

Shoeing The Bones

Daedelus

The Open Hand Avows

Straight Lines

Set Me On Fire And Feed Me To The Wolves

The Long Report – Management with Alex Bean

MARINA

Hollywood (Monarchy Gliese Remix)

Thao & the Get Down Stay Down

Body

The King Regards

Fizzy Sweat

Verses

Joe Blow

our first contender steps up to the mic

The Diogenes Club

I Could Try To Explain

Pomegranates

Everybody Come Outside!

Reaper In Sicily

We Are The Show

Jay C

Rudeboy Skank ft. JLD

Axxon Mixtape

Axxon

Liam's Gonna Kill You

The Bug

Angry (featuring Tippa Irie)

The Bug

Skeng (featuring Killa P & Flowdan)

Aphex Twin

Mt. Saint Michel Mix+St. Michaels Mount

Deep Vein

Telefon Trefynwy

Get Up and Go

Broadcast 2000 (Deep Vein Remix)

Radiohead

Paranoid Android

Bob Dylan

Mr. Tambourine Man

Bob Dylan

Don't Think Twice, It's All Right

Bob Dylan

Blowin' In The Wind

Bob Dylan

Rainy Day Women # 12 & 35

Bob Dylan

Like A Rolling Stone

Hank Williams - Lovesick Blues

Live

Q Project

Champion Sound (Alliance Remix)

The Prodigy

One Love (Edit)

The Ganja Kru & Zinc

Super Sharp Shooter

Beastie Boys

Fight for Your Right

Master Shortie

Bringing it back (Axxon Remix)

אביב גפן

Its Alright (Axxon Remix)

Róisín Murphy - Mommas Place

Excision & Liquid Stranger

Get to the Point

King Cannibal

Aragami Style

xxon

Liam's Gonna Kill You

Somerhill

The Miserable Rich

Die! Chihuahua Die!

Happy Song
Broadcast