Main content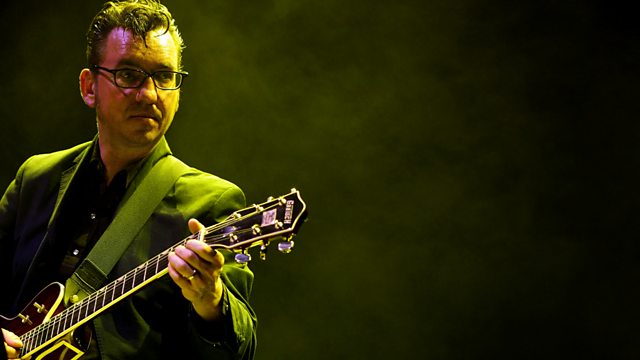 Richard Hawley looks at the sea as a great trafficker of people and the songs and stories written about people leaving and visiting the UK.
In this series Sheffield singer songwriter Richard Hawley travels the length and breadth of the country on a unique tour of the coast. Over four episodes, he'll be looking at the numerous themes, which are recurring in songs and literature inspired by the sea; from religion and superstition to work songs, pirates and shipwrecks. Programme one looks at the sea as a great trafficker of people and the songs and stories written about people leaving and visiting the UK. On his tour of the coast from Cornwall to Aberdeen, stopping off in Liverpool, North Yorkshire and Glasgow, Richard will speak to songwriters, folklorists, historians and poets to find out how the tradition of writing about emigration and immigration has developed over time. With contributions from The Watersons in Robin Hood's Bay near Whitby, Stuart Murdoch in Glasgow, Aberdeen's city council historian, a shanty choir in Devon and poet Simon Armitage, to name a few, this programme will investigate the reasons why people have set sail towards life in a foreign land at various periods in British history.
The Clearances in Scotland, the potato famine in Ireland, the collapse of the tin mining industry in southwest England and government strategies to populate areas in Newfoundland through transportation have each lead to the mass exodus of people from the UK to unknown territories on the other side of the world. In days when conditions on board ship were poor and sea travel was incredibly dangerous, the trauma of emigration produced a rich tradition of folk songs written by those who faced life in a foreign land, and those who were left behind. Richard will visit the prison museum in Aberdeen where children were captured before being shipped to British colonies abroad. On a guided tour of Falmouth in Cornwall he will hear how people traveled, almost as human ballast, in timber ships sailing to North America and he is also treated to a private performance of a song about the loss of a loved one, sung by Norma Waterson in her front room in Robin Hood's Bay. Today with air travel and advancements of modern technology there are fewer artists writing with firsthand experience of sailing to the other side of the world and leaving their families behind forever. Richard will discover how the concept of sea travel still inspires contemporary British artists, albeit metaphorically instead of literally. He will speak to Belle and Sebastian front man Stuart Murdoch and hear a poem written and recited by Simon Armitage. Both these artists look to the ocean for the possibility of escape and a romantic notion of sea travel, rather than a place they'd actually like to set sail. Richard is from land locked Sheffield but is still enchanted by the history of seafaring culture, (the series is sound tracked by tracks penned by Hawley including The Sea Calls and The Ocean). He concludes that the ocean is a place to go and look out on the infinite, ponder the possibility of escape and remember that the grass isn't always greener on the other side.
More episodes
Previous
You are at the first episode