Main content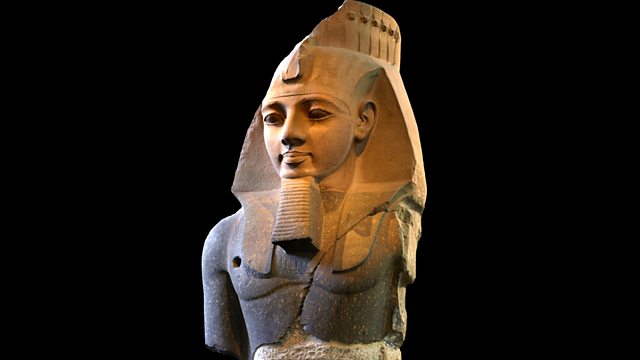 Statue of Ramesses II
Neil MacGregor explores the life and culture of ancient Egypt through the statue of Ramesses II that towers over British Museum visitors.
Director of the British Museum Neil MacGregor retells the history of human development from the first stone axe to the credit card, using 100 selected objects from the Museum.
The story arrives in Egypt around 1250 BC. At the heart of this programme is the British Museum's giant statue of the king Ramesses II, an inspiration to Shelley and a remarkable ruler who built monuments all over Egypt. He inspired a line of future pharaohs and was worshipped as a god a thousand years later. He lived to be over 90 and fathered some 100 children.
Neil considers the achievements of Ramesses II in fixing the image of imperial Egypt for the rest of the world, and sculptor Antony Gormley, the man responsible for a contemporary giant statue, The Angel of the North, considers the towering figure of Ramesses as an enduring work of art.
Last on

More episodes
Next
You are at the last episode
Podcast
Director of the British Museum, Neil MacGregor, retells humanity's history through objects