Main content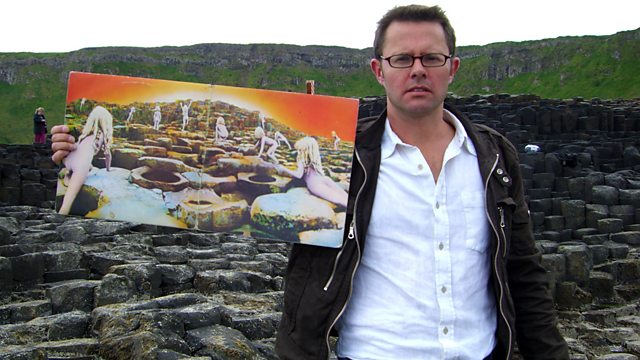 Stefan Gates's Cover Story
Stefan Gates explores the story behind his appearance on the iconic cover of Led Zeppelin's album Houses of the Holy. From February 2010.
When he was four, food writer Stefan Gates appeared on the cover of Led Zeppelin's classic album Houses of the Holy. This deeply personal programme follows him as he investigates for the first time the story behind this iconic cover.
It is a famously unsettling image. Taken at the Giants Causeway in Northern Ireland, Stefan and his sister Samantha appear naked climbing up the eerie landscape against a bright orange apocalyptic sky.
It's a photo that's dogged Stefan all his life. Ever since he was a child, the picture has disturbed him, even scared him. He's ambivalent about it; should he be proud of it or is there something to be ashamed of? He's purposely never found out the story behind it. He has never even listened to the record.
Now he sets out to revisit that chapter in his life and to confront his own mixed emotions about it, discovering the story behind the image, and its ideas and ethics. He discovers his sister's memories of the difficulties in getting it made, confronts his mother about why she let him pose naked as a child and meets Aubrey Powell, the cover art's photographer, from the famous graphic design team Hipgnosis. Finally, he makes an emotional journey back to the Giants Causeway to listen to the album for the very first time.
Last on
Broadcasts