Main content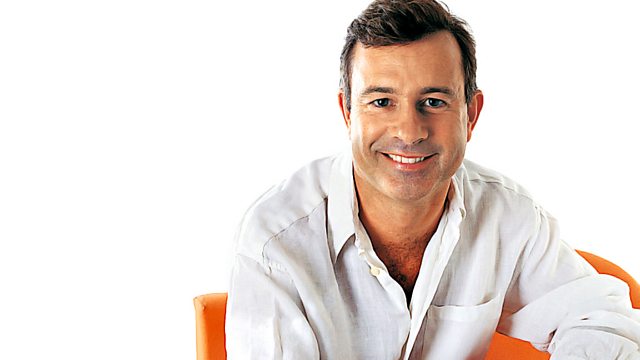 Friday - James Jolly
With James Jolly. Berlioz: Overture (Les francs-juges). Delius: Twilight Fancies. Mozart: Quintet in E flat, K452. Debussy: Pour le piano. Mahler: Symphony No 4 in G.
with James Jolly. Today, Thomas Beecham plays the piano in Delius, Yan-Pascal Tortelier plays the violin in Satie and violinist David Oistrakh conducts the Moscow Philharmonic in Mahler's Fourth Symphony.
10.00
Berlioz: Les Francs-juges Overture, Op.3
Royal Philharmonic Orchestra, Thomas Beecham (conductor)
SONY 5153002
10.15
Delius: Twilight Fancies
Dora Labette (soprano), Thomas Beecham (piano)
SOMM BEECHAM 08
10.20
Mozart: Quintet in E flat, K.452
Colin Horsley (piano), Dennis Brain Wind Ensemble
EMI CDC 5562312
10.43
Debussy: Pour le piano
Jean-Yves Thibaudet (piano)
DECCA 4520222
10.58
Satie: Choses vues a droite et a gauche (sans lunettes)
Yan-Pascal Tortelier (violin), Aldo Ciccolini (piano)
EMI CZS 5851892
11.03
Mahler: Symphony No.4 in G
Galina Vishnevskaya (soprano)
Moscow Philarmonic Orchestra, David Oistrakh (conductor)
REVELATION RV 10078.