Main content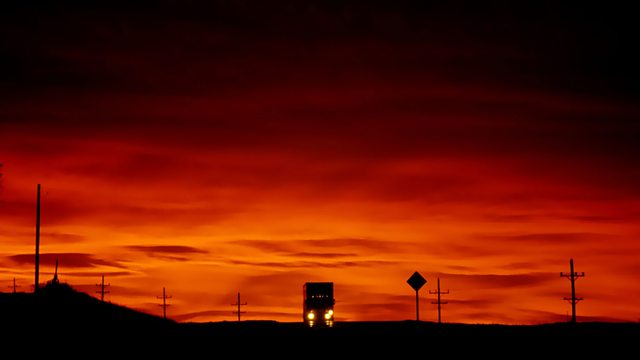 12/02/2010
John Shea presents music by Rosetti, Benda, Kozeluch, Richer, Haydn, Kilpinen, Brahms, Maldere, Dautrecourt, Mozart, Salieri, Pezel, Berlioz, Forster, Weber, Dvorak and Jarzebski.
John Shea explores some of the 18th Century's hidden gems
01:01AM
Rosetti, Antonio [c.1750-1792]
Concerto for horn and orchestra in D minor
Radek Baborák (horn), Prague Chamber Orchestra, Antonín Hradil (conductor)
01:22AM
Benda, Jiri Antonin [1722-1795]
Concerto for keyboard and strings in D major [publ Schwickert, 1779]
Borbála Dobozy (harpsichord), Musica Florea, Prague (string orchestra)
01:44AM
Kozeluch, Leopold [1747-1818]
Sonata for keyboard (P.13.2) in F major "La chasse" [1781] ['The Hunt']
Giedré Luksaité Mrázková (f) (harpsichord)
02:05AM
Richter, Franz Xaver [1709-1789]
String Quartet No.2 in B flat major op.5
Zemlinsky Quartet
02:20AM
Haydn, Joseph [1732-1809]
Sonata for piano (H.16.29) in F major
Eduard Kunz (piano)
03:01AM
Kilpinen, Yrjo (1892-1959)
Spielmannslieder (Op.77)
Sauli Tiilikainen (baritone), Pentii Kotiranta (piano)
03:14AM
Brahms, Johannes (1833-1897)
Piano Trio No.3 in C minor (Op.101)
Christopher Krenyak (violin), Jan Insinger (cello), Dido Keuning (piano)
03:35AM
Maldere, Pieter van (1729-1768)
Sinfonia in G minor (Op.4 No.1)
The Academy of Ancient Music, Filip Bral (conductor)
03:53AM
Gottschalk, Louis Moreau (1829-1869)
Le Chant du martyr - Grand caprice religieux (c.1854)
Lambert Orkis
03:59AM
Förster, Kaspar (1616-1673)
Et cum ingressus esset Jesu (KBPJ 16)
Kai Wessel (counter-tenor), Krzysztof Szmyt (tenor), Grzegorz Zychowicz (bass), Il Tempo Baroque Ensemble
04:06AM
Dautrecourt, Augustin (?-c.1695) (aka Monsieur de Sainte-Colombe)
Concert à Deux Violes no.44, 'Tombeau des Regrets'
Violes Esgales
04:16AM
Mozart, Wolfgang Amadeus (1756-1791)
Sonata for violin and piano in F major (K.377)
Ana Savicka (violin), Aljosa Lecic (piano)
04:35AM
Dopper, Cornelius (1870-1939)
Ciaconna Gotica (1920)
The Netherlands Radio Symphony Orchestra, Kees Bakels (conductor)
04:52AM
Guillaume IX, Duke of Aquitaine (1071-1126)
Companho ferai un vers tot covinen
Eric Mentzel (tenor); Bois de Cologne: Meike Herzig, Dorothee Oberlinger (recorders); Tom Daun (harp)
04:57AMAnonymous
La quarte estampie royal
Bois de Cologne: Meike Herzig, Dorothee Oberlinger (recorders); Tom Daun (harp)
05:01AM
Salieri, Antonio (1750-1825)
Overture La grotta di Trofonio
Stavanger Symphony Orchestra; Fabio Biondi (conductor)
05:08AM
Mozart, Wolfgang Amadeus (1756-1791)
Rondo in A minor (K.511)
Jean Muller (piano)
05:18AM
Durante, Francesco (1684-1755)
Concerto per quartetto for strings no.6 in A major
Concerto Köln
05:29AM
Bach, Johann Sebastian (1685-1750), orch. Schoenberg, Arnold (1874-1951)
Chorale Prelude (BWV.654)
Sydney Symphony Orchestra, Edo de Waart (conductor)
05:37AM
Stravinsky, Igor (1882-1971)
Ave Maria
Tallinn Boys Choir, Lydia Rahula (conductor)
05:39AM
Tubin, Eduard (1905-1982)
Ave Maria
Estonian National Male Choir, Andres Paas (organ), Ants Soots (director).
05:44AM
Pezel, Johann Christoph (1639-1694)
Four Intradas
Hungarian Brass Ensemble
05:51AM
Tromboncino, Bartolomeo (c.1470-1535)
Frottola 'Gentil donna'
Joris Verdan (Aghte-regal in the Brussels Instrument Museum)
05:53AM
Francisco de la Torre (1470-1520)
Justa fué mi perdición
Ensemble Daedalus
06:00AM
Berlioz, Hector (1803-1869)
King Lear Overture (Op.4)
Norwegian Radio Orchestra, Takuo Yuasa (conductor)
06:16AM
Förster, Kaspar (1616-1673)
Ad arma fidelis (KBPJ.1) - sacred concerto for sopranos, bass, & basso continuo
Olga Pasiecznik (soprano), Marta Boberska (soprano), Grzegorz Zychowicz (bass), Il Tempo Baroque Ensemble
06:21AM
Weber, Carl Maria von (1786-1826)
Grand Duo Concertant for clarinet & piano (Op.48) (in three movements)
Charys Green (clarinet), Huw Watkins (piano)
06:39AM
Dvorák, Antonín (1841-1904)
Romance for violin and orchestra in F minor (Op.11)
Jela Spitkova (violin), Slovak Radio Symphony Orchestra, Ondrej Lenard (conductor)
06:51AM
Jarzębski, Adam (1590-1649)
Cantate Domino - Parts 1 and 2 from Canzoni e concerti
Lucy van Dael, Marinette Troost (violins), Richte van der Meer, Reiner Zipperling (violas da gamba), Anthony Woodrow (violone), Viola de Hoog (cello), Michael Fentross, (theorbo), Jacques Ogg (organ).