Main content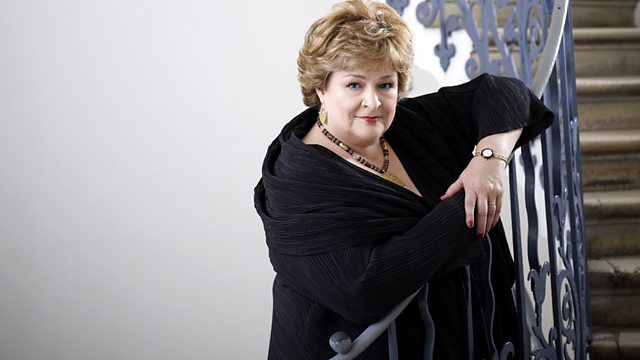 CBSO/Nelsons
The City of Birmingham Symphony Orchestra under Andris Nelsons performs Mozart's Symphony No 33, his Piano Concerto No 24, featuring Martin Helmchen, plus Strauss's Alpine Symphony.
Presented by Catherine Bott
Richard Strauss is reported to have boasted that he could even depict a knife and fork in music, so when he sets out to depict the grandeur and majesty of the Alps in his Alpine Symphony - the result is impressive. Scored for a huge orchestra with wonderful musical portraits of a waterfall, blazing sun on an ice-capped summit and a musical storm the piece describes an alpine hike from sunrise to sunset. As Strauss idolised the music of Mozart it's appropriate that his work is prefaced by two compositions by the 18th century master. His Symphony no.33, one of the last works he wrote in Salzburg before moving to Vienna, and one of his most popular Piano Concertos - no.24 - with Martin Helmchen as soloist.
Mozart: Symphony No. 33
Mozart: Piano Concerto No. 24 in C minor K491
Strauss: An Alpine Symphony
The City of Birmingham Symphony Orchestra
Andris Nelsons conductor
Martin Helmchen piano
Following this as part of Radio 3's Turkish season performances of Turkish music and performances by Turkish musicians. Tonight Concerto Köln perform music written by Turkish composers at the time of Mozart.
Mozart – German Dance K.571 no.6
Improvisation – (Sarband)
Hamamizade Isamil Dede Efendi (1778-1846)-Yine bir gul-nihal (Once again a young rose)
Mozart – German Dance K.571 no.1
Hamamizade Isamil Dede Efendi (1778-1846)- Bulbul-I hos neva (Beautifully singing Nightingale)
Mozart – German Dance K.571 no.2
Mozart – German Dance K.571 no.3
Mozart – German Dance K.571 no.4
Concerto Koln, Sarband
ARCHIV 477 5420 Tracks 1-8