Main content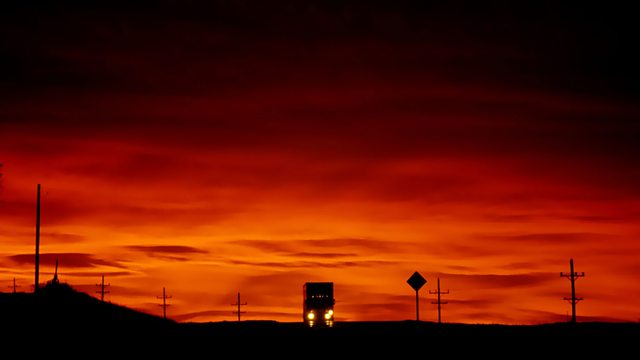 11/02/2010
John Shea presents music by Haydn, Richter, Pokorny, Mozart, Jarnovic, Franck, Dvorak, Weber, Halvorsen, Purcell, Lipinski, Beethoven, Rimsky Korsakov, Wert, Bach and Chopin.
John Shea explores some of the 18th Century's hidden gems
01:01AM
Haydn, Joseph (1732-1809)
Overture (Sinfonia) from L' Isola disabitata - azione teatrale in 2 acts (H.28.9)
Norwegian Radio Orchestra, Rolf Gupta (conductor)
01:09AM
Richter, Franz Xaver [(1709-1789)]
String Quartet (No. 7) in G minor
Zemlinsky Quartet
01:22AM
Richter, Franz Xaver [(1709-1789)]
Divertimento No.1 for strings
Musica Florea, Prague
01:38AM
Pokorný, Frantisek Xaver (1729-1794)
Concerto for horn in D major
Radek Baborák (horn), Prague Chamber Orchestra, Antonín Hradil (conductor)
01:54AM
Richter, Franz Xaver [(1709-1789)]
String Quartet No.5 in G major
Zemlinsky Quartet
02:10AM
Mozart, Wolfgang Amadeus [1756-1791]
Clarinet Quintet in A major (K.581)
Jan Mach (clarinet), Zemlinsky Quartet
02:41AM
Jarnovic, Ivan (1747-1804) [aka Giornovichi, Giovanni]
Concerto No.1 for violin and orchestra in A major
Tonko Ninic (violin), The Zagreb Soloists
03:01AM
Franck, Cesar [1822-1890]
Cello Sonata in A major
Andreas Brantelid (cello), Bengt Forsberg (piano)
03:31AM
Dvorák, Antonín (1841-1904)
Symphony No.8 in G major (Op.88)
BBC National Orchestra of Wales, Richard Hickox (conductor)
04:08AM
Grainger, Percy (1882-1961)
Handel in the Strand
Leslie Howard (piano)
04:11AM
Melartin, Erkki (1875-1937)
Karelian Scenes (Op.146)
Finnish Radio Symphony Orchestra, Jorma Palas (conductor)
04:22AM
Weber, Carl Maria von (1786-1826)
Wie nahte mir der Schlummer...Leise, leise - from Act II of Der Freischütz
Charlotte Margiono (soprano), Netherlands Radio Philharmonic, Kenneth Montgomery (conductor)
04:31AM
Weber, Carl Maria von (1786-1826)
Rondo brillante in E flat (Op.62)
Raoul Pugno (1852-1914) (piano)
04:36AM
Lima, Juan Sequeiros de (c.1655-c.1726)
¡Ay, mísera de tí, Jerusalen!
Compañía Musical
04:41AM
Scarlatti, Domenico [1685-1757]
Sonata (Kk. 87) in B minor
Eduard Kunz (piano)
04:47AM
Halvorsen, Johan (1864-1935)
Norwegian Rhapsody No 1 (appl)
Norwegian Radio Orchestra, Ingar Bergby (conductor)
05:01AM
Mozart, Wolfgang Amadeus (1756-1791)
Overture from 'Der Schauspieldirektor'
Danish Radio Concert Orchestra, Borge Wagner (conductor)
05:06AM
Purcell, Henry [1659-1695]
Chacony a 4 for strings (Z.730) in G minor
Psophos Quartet
05:14AM
Mokranjac, Stevan (1856-1914)
Third Song-Wreath (From my homeland)
Karolj Kolar (tenor), Nikola Mitic (baritone), Belgrade Radio & Television Choir, Mladen Jagust (conductor)
05:22AM
Lipinski, Karol Józef (1790-1861)
Allegro from Violin Concerto No.3 in E minor (Op.24) (1830-33)
Albrecht Breuninger (violin), Polish Radio Symphony Orchestra, Wojciech Rajski (conductor)
05:38AM
Beethoven, Ludwig van (1770-1827)
Piano trio No.7 in B flat major, 'Archduke' (Op.97)
Arcadia Trio
06:19AM
Rimsky-Korsakov, Nikolay [1844-1908]
Capriccio Espagnol (Op.34)
Sofia Philharmonic Orchestra, Milen Natchev (conductor)
06:36AM
Wert, Giacches de (1535-1596)
Motet Peccavi super numerum (6 part)
Studio de Musique Ancienne de Montréal, Christopher Jackson (director)
06:40AM
Bach, Johann Sebastian (1685-1750)
Chaconne from the Partita for solo violin No.2 in D minor (BWV.1004)
Tomaz Rajteric (guitar)
06:55AM
Chopin, Frédéric (1810-1849)
Etude in E major (Op.10 No.3)
Jane Coop (piano).