Main content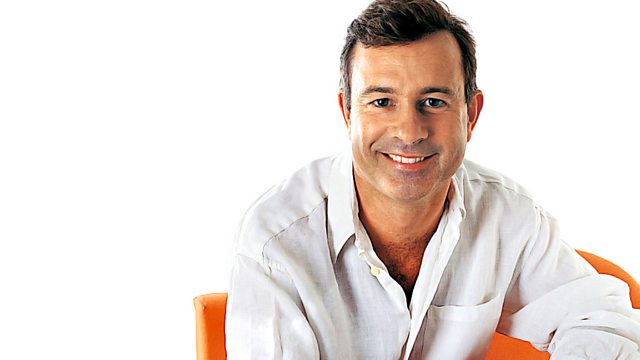 Wednesday - James Jolly
With James Jolly. Liszt: Hungaria. Gewandhausorchester Leipzig/Kurt Masur. Dohnanyi: Nocturne (Cats on the roof). Haydn: Trumpet Concerto in E flat. Dvorak: Humoresque.
with James Jolly
Today, the theme of second strings has conductor George Szell playing the piano, Eugene Ormandy playing the violin and Yehudi Menuhin conducting the Royal Philharmonic Orchestra.
10.00
Liszt: Hungaria
Gewandhausorchester Leipzig, Kurt Masur (conductor)
EMI 5013212
10.22*
Dohnanyi: Nocturne (Cats on the roof), Op.44/2
Ernst von Dohnanyi (piano)
APR APR 7038
10.25*
Haydn: Trumpet Concerto in E flat
Gerard Schwarz (trumpet and director), Chamber Symphony of New York (conductor)
DELOS DCD 3001
10.41*
Mahler: Wo die schonen Trompeten blasen (Des Knaben Wunderhorn)
Lucia Popp (soprano)
London Philharmonic Orchestra, Klaus Tennstedt (conductor)
EMI 7627072
10.51*
Mozart: Piano Quartet in E flat, K.493
George Szell (piano), Members of the Budapest Quartet
ARCHIPEL ARPCD 0184-1
11.14*
Dvorak: Humoresque
Eugene Ormandy (violin), Stephanie Goldner (harp)
BIDDULPH WHL 064/5
11.18*
Nielsen: Symphony No.4, Op.29 - Inextinguishable
Royal Philharmonic Orchestra, Yehudi Menuhin (conductor)
VIRGIN VC 7911112.