Main content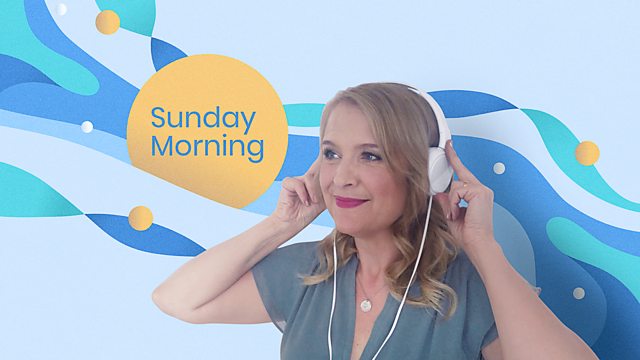 Iain Burnside is joined by pianist and author Roy Howat to considers how composers such as Elgar, Debussy and Albeniz have depicted southern climes.
Sunday Morning
with Iain Burnside
"South"
In the first of a pair of programmes exploring ideas of North and South, Iain is joined in the studio by pianist and author Roy Howat. With musical influences ranging from Andalucia to Dixieland, they look at how composers such as Elgar, Debussy and Albeniz have depicted Southern climes and succumbed to their charms.
Producer: Mark Swartzentruber
Email: sundaymorning@bbc.co.uk
A Perfectly Normal Production for BBC Radio 3
Trad arr Gerald Moore: Blow the Wind Southerly
Victoria de los Angeles (soprano)
Geoffrey Parsons (piano)
Collins Classics 12472
T 25
D 3.00
Rimsky Korsakov: Scena e canto gitano & Fandango asturiano from Capriccio espagnol Op 34
London Symphony Orchestra,
Rudoph Gaehler (solo violin)
Charles Mackerras (conductor)
Telarc CD 80208
T8,9
D 4.56, 3.15
Elgar: In Smyrna
Stephen Hough (piano)
Hyperion CDA67267
t9
d4.26
Walton: Johannesburg Festival Overture
London Philharmonic Orchestra
Bryden Thomson (conductor)
Chandos CHAN88968
t11
d7.49
Rameau: L'Egyptienne
Pieter-Jan Belder (harpsichord)
Brilliant Classics 939303
CD3 t15
D2.51
Saint-Saens: Piano Concerto 5 in F "Egyptian"
Stephen Hough (piano)
City of Birmingham Symphony Orchestra
Sakari Oramo (conductor)
Hyperion CDA 673312
CD2
t3-5
d26.51
Bizet Les adieux de l'hotesse arabe
Felicity Lott (soprano)
Graham Johnson (piano)
HMC 901138
T4
D 5.11
Albeniz,:"El albaicin" from Iberia
Alicia de Larrocha (piano)
EMI CMS 7 64504 2
CD1 T7
D 6.42
Debussy: "La serenade interrompue" (Preludes book 1)
Roy Howat (piano)
Tall Poppies TP164
T13
D 2.41
Chabrier: Rhapsody, Espana
London Philharmonic Orchestra
Thomas Beecham (conductor)
LPO 0006
T21
D 6.08
Purcell: "What power art thou?" from King Arthur
Petteri Salomaa (bass)
Les Art Florissants
William Christie (conductor)
Erato 4509-98535-2
CD1 t18
D 4.08
Gottschalk: Le banjo, Fantaisie grotesque
Cecile Licad (piano)
Naxos 8559145
t1
d3.12
Jordan, Larocca, Rob arr Dick Cary: Original Dixieland One-step
Jimmy McPartland (cornet) Jack Teagarden (trombone, vocal) Edmond Hall (clarinet) Dick Cary (piano, arr) Walter Page (bass) Jo Jones (drums)
Tradition TCD1036
t2
d3.20
Ravel: Bolero
Berlin Philharmonic Orchestra
Pierre Boulez (conductor)
DG 439859-2
t15
d14.58.
More episodes
Previous
You are at the first episode
Folk on Sunday Morning – Sarah Walker introduces five outstanding tracks
Ten reasons to love nostalgic music