Main content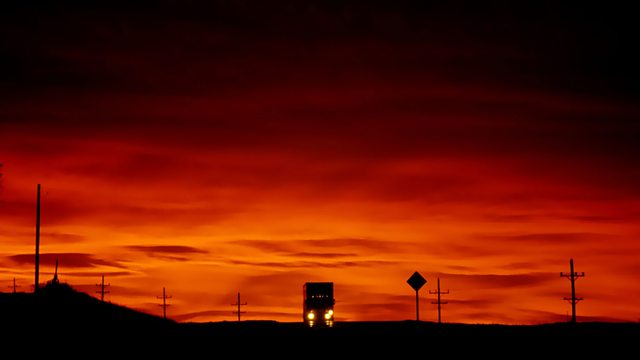 06/02/2010
John Shea presents music, including Mahler's Symphony No 3, plus Vierne, Ravel, Mozart, Abel, Beethoven, Brahms, Vaughan Williams, Debussy, Mussorgsky, Weber, Forster, Tchaikovsky.
John Shea explores some of the 18th Century's hidden gems
01:01AM
Mahler, Gustav (1860-1911)
Symphony no. 3 in D minor
Petra Lang (mezzo-soprano), Women of the Oslo Philharmonic Orchestra (choir), NRK boys' choir, Oslo Philharmonic Orchestra (orchestra), Jukka-Pekka Saraste (conductor)
02:36AM
Vierne, Louis (1870-1937)
Cello Sonata in B minor (Op.27)
Elizabeth Dolin (cello), Carmen Picard (piano)
03:01AM
Ravel, Maurice (1875-1937)
Quartet for strings in F major
Biava Quartet
03:31AM
Mozart, Wolfgang Amadeus (1756-1791)
Concerto for piano and orchestra no.17 (K.453) in G major
Leif Ove Andsnes (piano), Norwegian Chamber Orchestra, Terje Tønnesen (conductor)
04:01AM
Castelnuovo Tedesco, Mario (1895-1968)
Capriccio Diabolico for guitar (Op.85)
Goran Listes (guitar)
04:11AM
Abel, Carl Friedrich (1723-1787)
Symphony in C major, Op.10/4
La Stagione, Frankfurt, Michael Schneider (conductor)
04:20AM
Beethoven, Ludwig van (1770-1827)
Piano Sonata in F sharp (Op.78)
Ernst von Dohnányi (1877-1960) (piano)
04:30AM
Purcell, Henry (1659-1695)
Sonata for trumpet, strings and basso continuo in D major
Ivan Hadliyski (trumpet), Kammerorchester, Alipi Naydenov (conductor)
04:36AM
Brahms, Johannes (1833-1897)
5 Songs for chorus (Op.104)
Danish National Radio Choir, Stefan Parkman (conductor)
04:50AM
Vaughan Williams, Ralph (1872-1958)
The Wasps - Overture from the Incidental Music
BBC Philharmonic, Yan Pascal Tortelier (conductor)
05:01AM
Ibert, Jacques (1890-1962)
Trois Pièces Brèves
The Ariart Woodwind Quintet
05:08AM
Bach, Johann Michael (1648-1694)
Liebster Jesu, hor mein Flehen
Maria Zedelius (soprano), David Cordier (alto), Paul Elliott and Hein Meens (tenors), Michael Schopper (bass), Musica Antiqua Koln, Reinhard Goebel (director)
05:16AM
Arriaga, Juan Crisostomo (1806-1826)
Los Esclavos Felices - overture
Bergen Philharmonic Orchestra, Juanjo Mena (conductor)
05:23AM
Debussy, Claude (1862-1918)
Images II
Roger Woodward (piano)
05:37AM
Musorgsky, Modest (1839-1881)
Khovanschina: Prelude; Dance of the Persian Slaves
Sofia Symphony Orchestra, conductor Ivan Marinov
05:51AM
Chambonnieres, Jacques Champion de (c.1601-1672)
Pièces de clavecin du premier livre (Paris, 1670)
Hank Knox (harpsichord)
06:04AM
Weber, Carl Maria von (1786-1826)
Quintet for Clarinet and Strings in B flat (J.182) (Op.34) [1815]
Lena Jonhäll (clarinet) with the Zetterqvist String Quartet
06:29AM
Förster, Kaspar (1616-1673)
Vanitas vanitatum - dialogus de Divite et paupere Lazaro for soprano, tenor, bass and instruments
La Capelle Ducale
06:40AM
Tchaikovsky, Pyotr Il'yich (1840-1893)
Variations on a Rococo Theme for cello and orchestra, op. 33
Romanian National Radio Orchestra, Alexander Rudin (cello & conductor).