Main content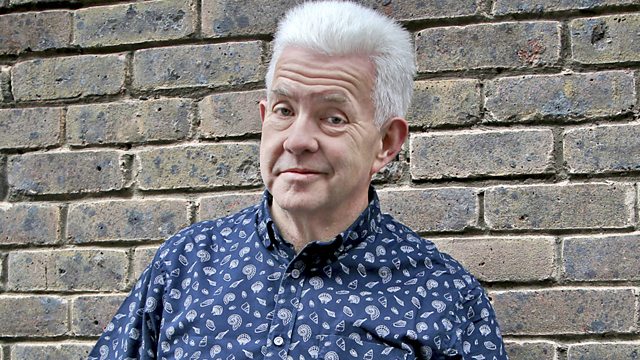 Haitian writing/Evie Wyld/Bill Griffiths/Lawrence Venuti
Presented by Ian McMillan. With new writing from Evie Wyld, winner of 2009's John Llewellyn Rhys Prize, and a series of Catalan poems inspired by the paintings of Edward Hopper.
New Haitian writing
Following the recent earthquake, Haiti's status as the poorest country in the Western hemisphere has been well-documented. But what's remarked upon far less is the island's huge cultural wealth.
Here at The Verb, we wanted to explore and reflect that richness, and so as Haiti began the monumental task of burying its dead, housing its homeless and securing its future, we invited Haitian writers to send us new material.
We did so nervously, aware that some writers wouldn't wish to deal directly with the earthquake. We asked for fiction, non-fiction, poetry, drama, that dealt – or didn't deal – with recent events as the author saw fit. And we were pleased and humbled that so many writers responded.
We'll be featuring their work regularly over coming weeks, beginning this week with an extract from the drama The Trap by artist, novelist, poet and playwright Franketienne, often called Haiti's James Joyce. Rachel Douglas, Lecturer in French at Liverpool University, and Franketienne's translator, introduces the piece, which is performed in studio by Sean Baker and Phillip Browne.
Franketienne and Rewriting: A Work in Progress by Rachel Douglas is out now from Lexington Books.
For more information on Haitian writing please check the link below.
Bill Griffiths
Bill Griffiths was a biker with 'love' and 'hate' tattooed on his knuckles, but he was also a poet, an Anglo-Saxon scholar, and a folklorist (to name just a few of his passions). As a new edition of his early work is published, Ken Edwards and Sean Bonney discuss the legacy of a remarkable maverick.
Bill Griffiths, Collected Earlier Poems (1966 - 1980) is out now from Reality Street Editions.
Evie Wyld
Half-English , half-Australian novelist Evie Wyld works in a bookshop in London and last year won the John Llewellyn Rhys Prize for her first novel After the Fire, a Still Small Voice. In this week's programme she presents a brand new piece of non-fiction, written specially for The Verb, about the house of her elderly aunt: Forgotten Place, Sydney.
Edward Hopper
Lawrence Venuti discusses his remarkable translation of Catalan poet Ernest Farres's cycle of poems about the great American painter.
Edward Hopper, by Ernest Farres, translated by Lawrence Venuti, is out now from Carcanet.