Main content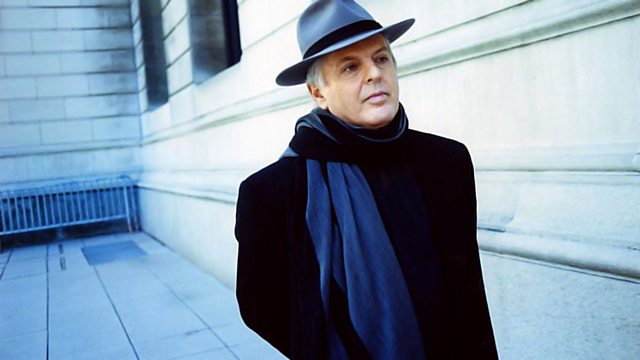 Beethoven: Piano Concerto No 1
Presented by Martin Handley. From the Royal Festival Hall, Daniel Barenboim directs the Berlin Staatskapelle in Beethoven's Piano Concerto No 1 and Schoenberg's 3 Pieces, Op 11.
Presented by Martin Handley.
"Beethoven and Schoenberg have left audible fingerprints on the scores of all their successors, and will most likely continue to do so for as long as music is being written."
So says Daniel Barenboim about the two composers whose works he performs with the Berlin Staatskapelle in four concerts being broadcast in Performance on 3 between February the 3rd and 9th. Recorded at London's Royal Festival Hall the pianist, conductor and humanitarian plays all five of Beethoven's Piano Concertos and also conducts some of Schoenberg's seminal orchestral works.
Both Beethoven and Schoenberg are composers who simultaneously summarised the musical traditions that went before them whilst pointing to radical new developments and Barenboim see parallels between them in forging new paths that were to have "lasting, irrevocable consequences for the future of composition."
In the first concert of the series, Barenboim pairs works written a century apart when both composers were in their mid 20s. Beethoven's vivacious C major Piano Concerto was one of the works which the young enfant terrible wowed the aristocracy of Vienna in the 1790s, while Schoenberg's audacious Pelleas and Melisande is a piece scored for massive orchestra which teeters on the edge of tonality.
Beethoven: Piano Concerto No. 1 in C Major, Op. 15
Schoenberg: Pelleas und Melisande
Berlin Staatskapelle
Daniel Barenboim, piano and conductor
Barenboim has been Principal Conductor of the Berlin Staatskapelle since 1992 and was made their Principal Conductor for Life in 2000. The orchestra of the Berlin State Opera, the Berlin Staatskapelle traces its roots back to the 16th century.
Tonight's concert is followed by a focus on Barenboim performing chamber music in recordings made especially for the BBC. Carrying on with the artistic parallels suggested in this evening's concert, we feature Daniel Barenboim playing both Beethoven and Schoenberg.
Beethoven: Sonata No. 7 in D major, Op. 10 No. 3
Schoenberg: Three Pieces, Op. 11
Daniel Barenboim (piano)
Albeniz: Tango
Daniel Barenboim (piano)
WARNER CLASSICS 092749705-2
More episodes
Previous
You are at the first episode