Main content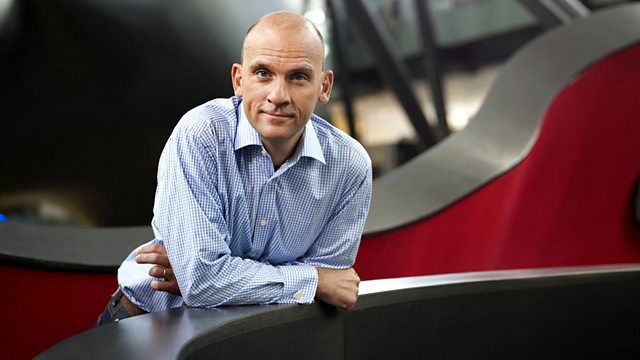 Highlights from the 2009 Saalfelden Festival
Jez Nelson presents highlights from the 2009 Saalfelden Jazz Festival held in the foothills of Austria. Featuring music from Ornette Coleman, Big Air and Broken Arm Trio.
Highlights from the 2009 Saalfelden Jazz Festival
Jez Nelson presents selected highlights from the 30th annual Saalfelden Jazz Festival held in the foothills of Austria. Attracting the best international musicians, the festival is one of the most coveted and open-minded celebrations of improvisation in the world.
Taking place over an August weekend in 2009 the line up featured a headlining slot from free jazz pioneer Ornette Coleman, a set from British trumpeter Chris Batchelor's Big Air group, plus improvising cellist Erik Friedlander's Broken Arm Trio and Little Women - a terrifyingly raucous quartet from Brooklyn fronted by saxophonists Darius Jones and Travis Laplante.
Presented by Jez Nelson
Produced by Joby Waldman & Kathryn Willgress
jazzon3@bbc.co.uk
A Somethin' Else production for BBC Radio 3
Follow Jez Nelson and the Jazz On 3 team on twitter:
http://twitter.com/jeznelson
http://twitter.com/r3jazzon3
See photos from Jazz on 3 recordings:
http://www.flickr.com/photos/jazzon3
PLAYLIST
All the music was recorded during the 30th annual Saalfelden Jazz Festival in Austria, 28-30 August 2009
VIJAY IYER TRIO
Line up:
Vijay Iyer (piano)
Stephan Crump (double bass)
Justin Brown (drums)
Set list:
Mystic Brew (Ronnie Foster)
Big Brother (Stevie Wonder)
Recommended further listening:
Artist: Vijay Iyer Trio
Album title: Historicity
Label: ACT
Released: 24 August 2009
BIG AIR
Line up:
Chris Batchelor (trumpet, electronics)
Andrew D'Angelo (saxophone, bass clarinet)
Oren Marshall (trombone, electronics)
Liam Noble (piano)
Jim Black (drums)
Set list:
The Wizard (Steve Buckley)
The Road, The Sky, The Moon (Chris Batchelor)
Interview with Mario Steidl, the artistic director of the Saalfelden Jazz Festival
CHRISTIAN MUTHSPIEL'S YODEL GROUP
Line up:
Christian Muthspiel (trombone, piano, electronics)
Gerald Preinfalk (saxophone, clarinet, bass clarinet)
Matthieu Michel (trombone, flugelhorn)
Franck Tortiller (vibraphone)
Jerome Harris (electric bass)
Bobby Previte (drums)
Set list:
Exert from "Five Yodelers" (Christian Muthspiel)
ERIC FRIEDLANDER'S BROKEN ARM TRIO
Line up:
Eric Friedlander (cello)
Trevor Dunn (bass)
Mike Sarin (drums)
Set list:
Pearls (Eric Friedlander)
Pretty Penny(Eric Friedlander)
Jimmy Zipper (Eric Friedlander)
Cake (Eric Friedlander)
EIVIND AARSET'S SONIC CODEX ORCHESTRA
Line up:
Eivind Aarset (electric guitar, electronics)
Bjorn Charles Dreyer (guitar, pedal steel)
Audun Erlien (bass)
Gunnar Halle (trumpet, synthesizer)
Wetle Holte (drums)
Torstein Lofthus (drums)
Set list:
Sign of Seven (Eivind Aarset)
Sleeps With Fishes (Eivind Aarset).