Main content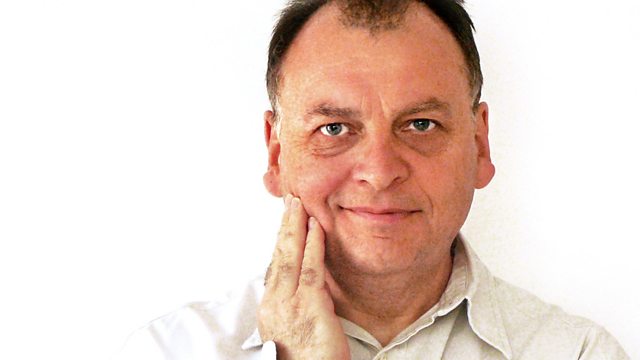 James Dillon/Jonathan Harvey
Robert Worby introduces new works by James Dillon and Jonathan Harvey played by the Arditti Quartet, plus Harvey's Scena for violin and orchestra.
Robert Worby introduces new music for violin and for string quartet, in conversation with virtuoso violinist Irvine Arditti of the Arditti Quartet.
The string quartet is often said to be one of the most challenging mediums to write for, and anyone attempting it today is standing on the shoulders of giants, going back to Beethoven, Mozart and Haydn.
But James Dillon and Jonathan Harvey can certainly claim authority in this medium, each of them having written several substantial string quartets, and their latest quartets are featured in this programme, with Dillon's new quartet recorded here in its very first performance, from the 2009 Huddersfield Contemporary Music Festival. Harvey's fourth quartet, recorded at the same event, extends the medium with a virtuosic electronic part, transforming the string sounds and projecting them to all corners of the concert hall. As the composer describes it, "All sorts of psychic metamorphoses are undergone by the string sound; it seems to enter into spaces like the centre of the earth..."
The programme also includes Harvey's Scena for violin and orchestra, in which the solo violin takes on a dramatic role like an operatic singer; and Hilda Paredes' violin solo in memory of another violinist, Thomas Kakuska.
Hilda Paredes: In Memoriam Thomas Kakuska
Irvine Arditti (violin)
James Dillon: String Quartet no.5 (World Premiere)
the Arditti Quartet
Jonathan Harvey: Scena
Elizabeth Layton (violin)
BBC Scottish Symphony Orchestra conducted by Ilan Volkov
Jonathan Harvey: String Quartet no.4
the Arditti Quartet.
Stockhausen's Gruppen – What's the Big Deal?