Main content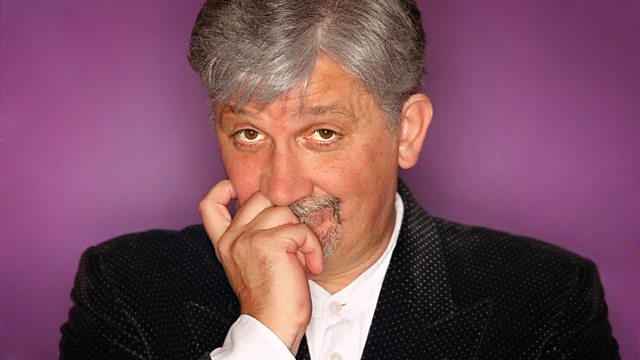 24/01/2010
Russell Davies celebrates the art, craft and inspiration of the popular song.
Every Sunday Russell Davies presents the history of popular song, spotlighting its greatest exponents.
He focuses on top songwriters and composers like the Gershwins, Irving Berlin, Cole Porter, Jerome Kern and Johnny Mercer, as well as some lesser-known names such as Roy Turk and Fred Ahlert; Ted Koehler, Walter Donaldson, Jack Lawrence and Peter Tinturin.
Russell features the artists who gave their songs wings: Fred Astaire, Ella, Bing, Peggy Lee, Sinatra, Julie London, The Mills Brothers, Boswell Sisters and many more. He pays birthday and centennial tributes, marks important deaths, and finds topical items that illuminate the subject in a variety of entertaining ways, with the occasional star interview.
Last on
Music Played
B.E.D.

In A Little Gypsy Tea Room

"Watch Out!" Becky Kilgore, Eddie Erickson & Co..
Blue Swing.
BSR 005.

BBC Dance Orchestra/Henry Hall – Vocal: Les Allen

Play To Me, Gipsy

"Henry Hall- The Music Goers Round & Around".
Vocalion.
CDEA 6008.

Noël Coward

Zigeuner

"More Compact Coward".
EMI.
CDP 797 1572.

Connie Evingson

Django's Premonition

"Gypsy In My Soul" – Connie Evingson.
Minnehaha Music.
MM 2006.

Ella Fitzgerald

The Gypsy In My Soul

"Ella Fitzgerald – Get Happy!".
Verve.
858523.

The Fontane Sisters

The Fortune Teller's Song

Perry Como & The Fontane Sisters – One More Time.
Jasmine.
JASCD 445.

The Highwaymen

The Gypsy Rover

"The Highwaymen – The Folk Hits Collection".
Varese Sarabande.
066847.

The Ink Spots

The Gypsy

"We Four – The Best Of The Ink Spots".
Jasmine.
JASMCD 2546.

Jean Sablon W. Django Reinhardt & Garland Wilson

Un Baiser

Jean Sablon Featuring Django Reinhardt.
Conifer Happy Days.
75605 52267 2.

Susannah McCorkle

Nuages

"Susannah Mccorkle – Ballad Essentials".
Concord.
2129.

Les Paul & Mary Ford

Sing To Me, Gypsy

Les Paul – The Legend & The Legacy (4 Cd Set + Book).
Capitol.
CDP 7 97658 2.

Quintette Du Hot Club De France: Vcl Jerry Mengo

Sweet Sue, Just You

Django Reinhardt Volume 1.
JSP.
JSP CD 341.

Jean Sablon

Cette Chanson Est Pour Vous, Madame

"La Vie Parisienne – Great Stars Of The 30s & 40s".
Past Perfect.
PPCD 78149.
Broadcast