Main content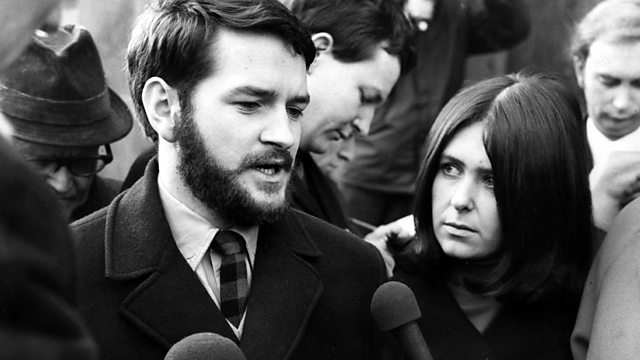 Signs of Change
Sian Pari Huws meets the Welsh protestors who in 1970 were jailed for staging a sit-in at the High Court in London but whose campaign eventually led to the Welsh Language Act.
On 4th February 1970, 22 students from the University of Aberystwyth stormed into the High Court in London and staged a sit-in to highlight their campaign for bilingual road signs in Wales. It was the first time the campaign had been taken to the heart of the English establishment and 14 of the protestors were jailed.
On the 40th anniversary of the sit-in, Sian Pari Huws meets those student campaigners to relive their protest and its aftermath. She discovers how their act of civil disobedience eventually changed British law and how, for some of them, the fight goes on.