Main content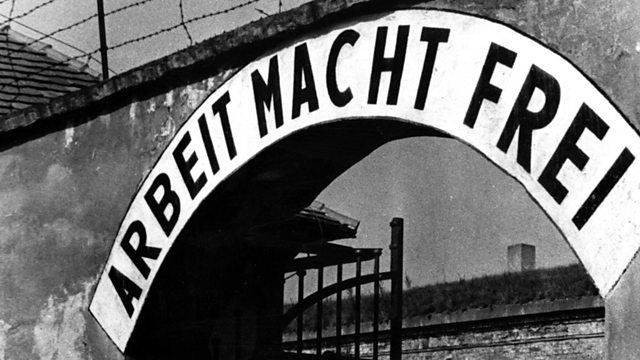 Terezin Dreams
Poet Sibyl Ruth describes her discovery and translation of a series of poems written by her great aunt, Rose Scooler, when she was an inmate in the Nazi Terezin concentration camp.
A few years ago writer and poet Sibyl Ruth inherited a series of poems written by her German great aunt Rose Scooler in 1944-45 when she was an inmate at Terezin camp. Terezin, or Theresienstadt as it was known in German, was a ghetto town in occupied Czechoslovakia used by Nazis to hold Jews en route to extermination camps. Many prominent Czech and German musicians and cultural figures passed through Terezin, which was developed into a 'model' camp, where cultural activities were permitted and encouraged, to disguise to the outside world the true Nazi project. In 1944 the authorities permitted a visit by the Red Cross to dispel rumours of genocide, a notorious attempt - and a remarkably successful one - to cover-up the great crime of the Holocaust.
The poems, which are read by Eleanor Bron, are powerful and unexpected; they speak with an utterly singular voice: dramatically confident, ironic, often playful and never self-pitying. Although nothing in Rose Scooler's privileged background could have prepared her for life in a Nazi concentration camp, what comes through is a strong, humorous and defiant spirit. The poems are life affirming, and despite the terrible conditions of the camp, full of hope - hope which was, for Rose, if not for others, fulfilled when the camp was liberated. Rose went on to live a long and busy life before dying in the United States at the age of 103.
Sibyl Ruth describes how she set about translating the poems, and the journey of discovery about Terezin she made as she did so. The renowned Holocaust historian David Cesarani provides the historical background to Rose Scooler's poems, and explains the role Terezin played in the Nazi extermination project.