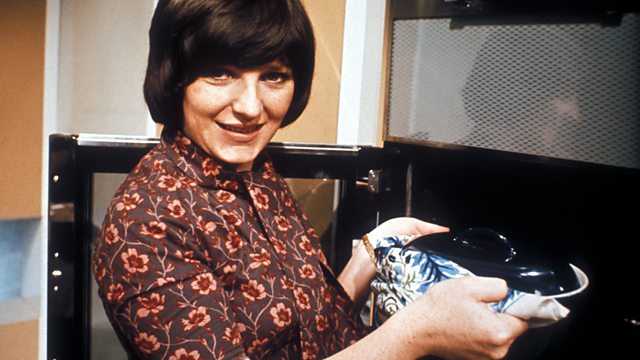 Delia Smith is a national treasure. In a career spanning five decades, she has ruled the roost as the queen of home cooking. This series celebrates Delia's career and the many ways she has shaped what people eat and how they cook it. Each episode is packed with archive footage, as Delia revisits her favourite recipes from each decade and recreates some with a contemporary twist.
The first programme goes back to the roots of Delia's mission to revive homely cooking. Her passion stemmed from watching her mother and grandmother concoct beautiful dishes from home-grown ingredients during the Second World War. She revisits the London restaurant - then called The Singing Chef - where she worked as a waitress during the Swinging Sixties and was inspired by its wonderful chef. She recreates roast duck in cherry sauce, a dish she cooked many times while working there.
Delia reveals the epiphany she experienced as she researched 17th and 18th-century recipe books in the British Library, and recreates one of the first recipes she tried out from those books, an 18th-century apple flan. This research inspired her belief that British cookery could be brought back to life - if only someone would take up the challenge and popularise it. In homage to the Sixties and the trend for flambéed food, she also cooks a soufflé au citron flambé.
In the 1960s, Delia worked as a food stylist in the advertising industry. She had a slice of music history handed to her on a plate when, in 1969, she was asked to create a 'gaudy cake' for the cover of the Rolling Stones' album Let It Bleed. This led to a meeting with a literary agent who became a lifelong friend and has since played a huge part in her remarkable television and publishing career.
Last on
More episodes
Previous
You are at the first episode