Main content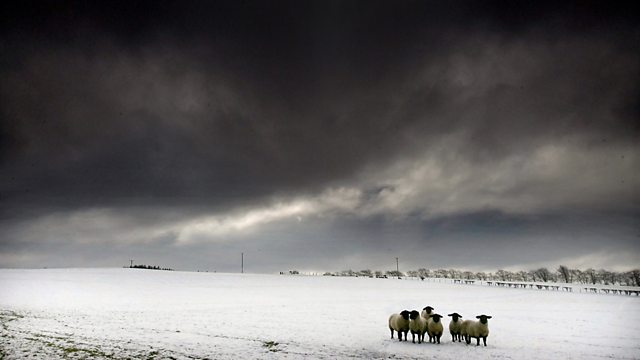 Raven Black
Atmospheric adaptation of Ann Cleeves' acclaimed crime novel, set in Shetland at midwinter. A young woman's murder throws suspicion upon the inhabitants of a remote island hamlet.
By Ann Cleeves.
Dramatised for radio by Iain Finlay MacLeod.
Atmospheric dramatisation of the award-winning crime novel set deep in a Shetland winter.
When a young woman is found strangled in a snow-covered field, the inhabitants of small Shetland hamlet Ravenswick are thrown into shock. Disbelief soon turns to anger and suspicion falls upon elderly loner Magnus Tait. But Detective Jimmy Perez has a hunch that the case is more complicated than that solution might suggest.
Raven Black was named Best Crime Novel of the Year by the Crime Writers Association in 2006. It's the first in a series of novels set in Shetland, featuring Detective Jimmy Perez.
Cast:
Jimmy Perez ... Grant O'Rourke
Magnus ... John Shedden
Fran ..... Rosalind Sydney
Sally ... Clare Yuille
Robert ..... John Kielty
Duncan ..... Kenny Blyth
D.I. Taylor ..... Robin Laing
Euan ..... Greg Powrie
Annie Perez ..... Sandra Voe
Catherine ..... Melody Grove
Producer/Director: Kirsteen Cameron.
Last on