Main content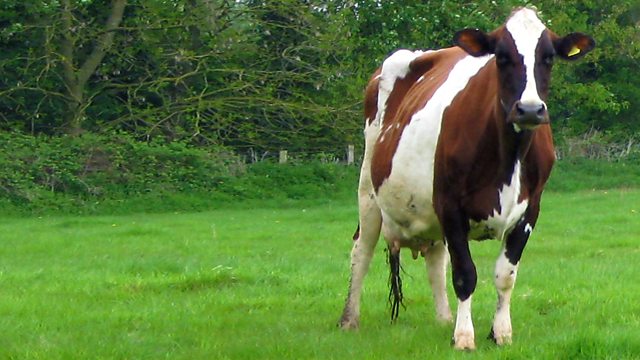 Micro Dairies
With milk cheaper than mineral water, dairy farmers have been going out of business at the rate of two a day. Might downsizing be the way forward?
In the last decade, two-thirds of dairy farmers in England and Wales have gone out of business. With milk cheaper than mineral water, many just cannot make a living. Charlotte Smith hears how dairy farmers are forging stronger links with consumers to stay in business. Could small scale community dairies be the way forward?
Sheila Dillon visits North Aston Dairy in Oxfordshire, where a small herd of 18 Ayrshires provides milk to 250 residents in local villages, all within a two-and-a-half mile radius. She also catches up with Nick Snelgar of Future Farms co-operative in Hampshire, who is planning to start a 'micro dairy' along the same lines as North Aston. She also hears from dairy farmer Ian Crouch in Dorset about his struggle to stay in business with a mixed herd of 150 cows including Holsteins, Jerseys and Guernseys.
MP Michael Jack, Chair of the Environment, Food and Rural Affairs Select Committee, gives his view of the state of the industry, and Charlotte is joined in the studio by Gwyn Jones, Dairy Board Chairman of the National Farmers' Union.
Last on

Broadcasts