Main content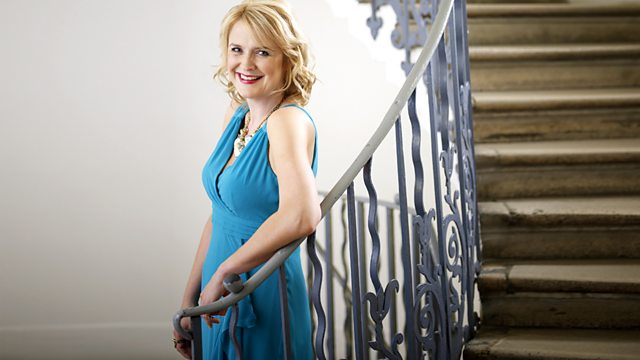 Thursday - Sarah Walker
With Sarah Walker. Mozart: Symphony No 29 in A. Bach: St Matthew Passion (excerpt). Berlioz: Harold in Italy. Italian songs performed by Jussi Bjorling, Pavarotti and Joseph Alessi.
Classical Collection
with Sarah Walker
Featuring great performances and classic recordings
This week's theme is Italian inspirations and today's Group of 3 comprises arrangements of popular Italian songs.
10.00
Mozart: Symphony no 29 in A
English Chamber Orchestra, Jeffrey Tate (conductor)
EMI CDC 754 092 2
10.26
Bach: "Kommt, ihr Tochter, helft mir klagen" (St Matthew Passion)
Monteverdi Choir, English Baroque Soloists, John Eliot Gardiner (conductor)
ARCHIV 427 648 2
10.35
Berlioz: Harold in Italy
Yehudi Menuhin (viola)
Philharmonia Orchestra, Colin Davis (conductor)
EMI 763 530 2
11.19
Edoardo di Capua: O sole mio
Jussi Bjorling (tenor)
Unknown orchestra, conductor
NAXOS 8.1107768
11.22
Ernesto de Curtis arr. Elkjer: Return to Sorrento
Joseph Alessi (trombone), Alessi Street Band
NAXOS 8570232
11.25
Mascagni arr. Mancini: Serenata
Luciano Pavarotti (tenor)
Orchestra del Teatro Comunale di Bologna, Henry Mancini (conductor)
DECCA 421052 2
11.30
Rota: Piano Concerto in C
Giorgia Tomassi (piano)
Filarmonica della Scala, Riccardo Muti (conductor)
EMI CDC 556869 2