Main content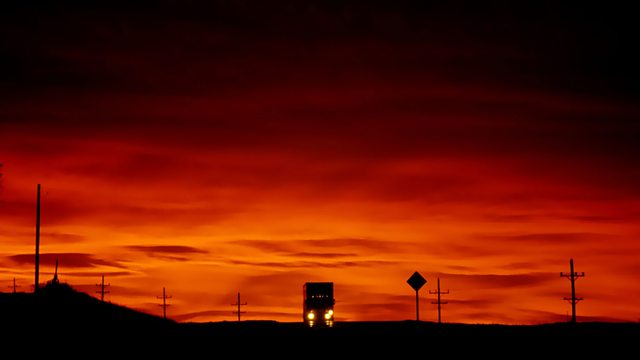 21/01/2010
Susan Sharpe introduces music, including Svendsen, Mozart, Addinsell, Haydn, Grunfeld, Arlen, Stoyanov, Vivaldi, Piazzolla, Gershwin, Meder, Weber, Purcell, Stenhammar and Schumann.
Presented by Susan Sharpe
01:00AM
Svendsen, Johan (1840-1911)
Carnival in Paris - Overture/Episode for orchestra (Op.9)
Bergen Philharmonic Orchestra, Ole Kristian Ruud (conductor)
01:14AM
Mozart, Wolfgang Amadeus (1756-1791)
Symphony No.38 (K.504) in D major 'Prague'
Oslo Philharmonic Orchestra, Manfred Honeck (conductor)
01:44AM
Addinsell, Richard (1904-1977)
Warsaw concerto for piano and orchestra
Patrik Jablonski (piano), Polish Radio Orchestra in Warsaw, Wojiech Rajski (conductor)
01:54AM
Haydn, (Franz) Joseph (1732-1809)
Symphony No.104 in D major "London" (H.1.104)
Hungarian Radio Symphony Orchestra; Tamás Vásáry (conductor)
02:19AM
Grünfeld, Alfred (1852-1924)
Soirées de Vienne for piano, Op.56
Dennis Hennig (piano)
02:26AM
Mozart, Wolfgang Amadeus (1756-1791)
Symphony no.36 (K.425) in C major, 'Linz'
Stavanger Symphony Orchestra; Fabio Biondi (conductor)
02:56AM
Arlen, Harold (1905-1986)
Somewhere over the Rainbow
I Cameristi Italiani
03:01AM
Stoyanov, Veselin (1902-1969)
Suite No.2 from the ballet 'Papessa Joanna'
Bulgarian National Radio Symphony Orchestra, Boris Hinchev (conductor)
03:44AM
Vivaldi, Antonio (1678-1741)
Concerto da Camera in C major (RV.87)
Camerata Köln
03:52AM
Piazzolla, Ástor Pantaleón (1921-1992)
Adiós Nonino
Ingrid Fliter (piano)
03:59AM
Gershwin, George (1898-1937)
3 Songs - 'The Man I Love'; 'I Got Rhythm'; 'Someone To Watch Over Me'
Annika Skoglund (soprano), Bengt-Åke Lundin (piano), Staffan Sjöholm (double bass)
04:09:AM
Meder, Johann Valentin (1649-1719)
Wie murren denn die Leut (Dialogo a doi voci)
La Cappella Ducale: David Corder (counter-tenor), Harry van der Kamp (bass), Musica Fiata, Roland Wilson (director)
04:20AM
Mozart, Wolfgang Amadeus (1756-1791)
Symphony No.16 in C major (K.128)
The Amadeus Polish Radio Chamber Orchestra in Poznan, Agnieszka Duczmal (conductor)
04:33AM
Weber, Carl Maria von (1786-1826)
Variationen über ein Zigeunerlied for piano (J.219) (Op.55) (1817)
Niklas Sivelöv (piano)
04:39AM
Purcell, Henry (1659-1695)
Suite from 'Dido and Aeneas'
Concerto Copenhagen, Lars Ulrik Mortensen (director)
04:47AM
Stenhammar, Wilhelm (1871-1927)
Excelsior! - symphonic overture (Op.13)
Oslo Philharmonic Orchestra, Vassily Sinaisky (conductor)
05:01AM
Boulogne, Joseph - Chevalier de Saint-Georges (c.1748-1799)
Ballet music from the opera 'L'amant anonyme' (1780)
Tafelmusik Orchestra, Jeanne Lamon (conductor)
05:08AM
Haydn, Joseph (1732-1809)
Divertimento in C major (Hob.IV No.1)
Carol Wincenc (flute), Philip Setzer (violin), Carter Brey (cello)
05:17AM
Schumann, Robert (1810-1856)
Fantasiestücke, Op.73
Aljaz Begus (clarinet); Svjatoslav Presnjakov (piano)
05:28AM
Dauvergne, Antoine (1713-1797)
Ballet music from 'Les Troqueurs'
Capella Coloniensis, William Christie (harpsichord and conductor)
05:44AM
Bach, Johann Sebastian (1685-1750)
Singet dem Herrn ein neues Lied (BWV.225)
Roberta Inverizi (soprano), Annemieke Cantor (alto), Gerhard Nennemann (tenor), Furio Zanasi (bass), Chorus of Swiss-Italian Radio and Ensemble Vanitas, Lugano, Diego Fasolis (conductor)
05:57AM
Wieniawski, Henryk (1835-1880)
Légende, for violin & piano (Op.17)
Slawomir Tomasik (violin), Izabela Tomasik (piano)
06:06AM
Verdi, Giuseppe (1813-1901)
Ballet music from Otello, Act III
Netherlands Radio Symphony Orchestra, Antoni Ros-Marba (conductor)
06:12AM
Shchedrin, Rodion Konstantinovich (b. 1932)
Carmen - ballet suite for strings and percussion [after Bizet]
Bulgarian National Radio Symphony Orchestra, Milen Nachev (conductor)
06:53AM
Grieg, Edvard (1843-1907)
Last Spring, orig. song Op.33/2)
Camerata Bern, Thomas Furi (leader and concertmaster).