Main content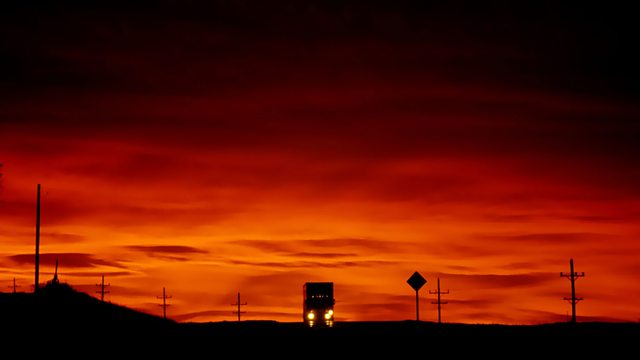 18/01/2010
Susan Sharpe introduces music, including Bach, Franck, Clerambault, Peeters, Khachaturian, Haydn, Mozart, Kilar, Karlowicz, Stenhammar, Byrd, Mendelssohn, Liszt, Weiner, CPE Bach.
Presented by Susan Sharpe
01:01AM
Bach, Johann Sebastian (1685-1750)
Prelude and Fugue in Eb Major 'St. Anne' (BWV.552) from the Clavierübung, Volume III (1739)
01:17AM
Franck, César (1822-1890)
Fantasie in A major (FWV.35) from Trois Pièces (1878)
01:32AM
Clérambault, Louis-Nicolas (1676-1749)
Suite du deuxième ton
01:49AM
Peeters, Flor (1903-1986)
Prelude, Canzona and Ciacone for organ (Op. 83)
Velin Iliev (organ)
02:04AM
Khachaturian, Aram (1903-1978)
Adagio of Spartacus and Phrygia - from Spartacus Ballet Suite No.2
West Australian Symphony Orchestra, David Measham (conductor)
02:10AM
Haydn, Joseph (1732-1809)
Symphony No.64 in A major, 'Tempora mutantur' (Hob: I/64)
Danish Radio Sinfonietta/DR, Rolf Gupta (conductor)
02:31AM
Mozart, Wolfgang Amadeus (1756-1791)
Piano Quartet in E flat major (K.493)
Tanja Zapolsky (piano), The Young Danish String Quartet
03:01AM
Kilar, Wojciech (b. 1932)
Kościelec 1909 (1976)
National Polish Radio Symphony Orchestra, Stanislav Macura (conductor)
03:16AM
Karłowicz, Mieczysław (1876-1909)
Sometimes when long I dream half asleep - song for voice and piano (1895)
Urszula Kryger (mezzo-soprano), Katarzyna Jankowska-Borzykowska (piano)
03:19AM
Karłowicz, Mieczysław (1876-1909)
2 Songs -The most beautiful songs (Op.4); Under the sycamore
Jadwiga Rappé (contralto), Ewa Poblocka (piano)
03:22AM
Stenhammar, Wilhelm (1871-1927)
String Quartet No.4 in A minor (Op.25)
Yggdrasil String Quartet
03:58AM
Byrd, William (c.1543-1623)
Susanna fair
04:01AM
Browning à 5
The Rose Consort of Viols
04:06AM
Mendelssohn, Felix (1809-1847)
Concerto for violin and orchestra in E minor (Op.64)
Renaud Capuçon (violin), Stavanger Symphony Orchestra, Paul McCreesh (conductor)
04:32AM
Liszt, Franz (1811-1886)
Fantasy on Halevy's 'La Juive'
Károly Mocsári (piano)
04:47AM
Weiner, Leó (1885-1960)
Fox Dance - from Divertimento No.1
Concentus Hungaricus; Ildikó Hegyi (concert master)
04:50AM
Cavalli, Francesco (1602-1676)
Lauda Jerusalem (Psalm 147) - for 2 choirs (concert & ripieno) & instruments
Concerto Palatino
05:01AM
Bach, Carl Philipp Emanuel (1714-1788)
Trio Sonata in B minor (Wq.143)
Les Coucous Bénévoles
05:11AM
Mozart, Wolfgang Amadeus (1756-1791)
Pamina's aria: Ach, ich fühl's, es ist verschwunden - from 'The Magic Flute', Act 2, Scene 6 no.17
05:15AM
Le Nozze di Figaro, Act 4: Susanna's aria 'Deh vieni, non tardar'
Irma Urrila (soprano), Finnish Radio Symphony Orchestra, Okko Kamu (conductor)
05:20AM
Scott, Cyril (1879-1970)
Lotus Land (Op.47 No.1)
Christina Ortiz (piano)
05:25AM
Castro, Jan de (c.1540-c.1600)
Je suis tellement langoureus (Chansons, odes et sonnets.. By Pierre de Ronsard, Lovanio 1576)
Ensemble Daedalus
05:31AM
Farnaby, Giles (c.1563-1640)
[A] Maske (MB.24.31) & Fantasia (MB.24.12) for keyboard - from the Fitzwilliam Virginal Book Nos.198 & 237
Pierre Hantaï (harpsichord)
05:37AM
Lindblad, Adolf Fredrik (1801-1878)
String Quartet No.3 in C major
Yggdrasil String Quartet
06:14AM
Mussorgsky, Modest Petrovich (1839-1881), orch.Ravel, Maurice (1875-1937)
Pictures from an Exhibition (orig for piano)
BBC Philharmonic, Yan Pascal Tortelier (conductor)
06:46AM
Dvorák, Antonín (1841-1904)
Slavonic Dances (Op.72 No.2 & No. 4)
James Anagnoson and Leslie Kinton (piano)
06:54AM
Moniuszko, Stanislaw (1819-1872)
Mountain Dances - from the opera 'Halka' (1846-1857)
Polish Radio Symphony Orchestra, Szymon Kawalla (conductor).