Main content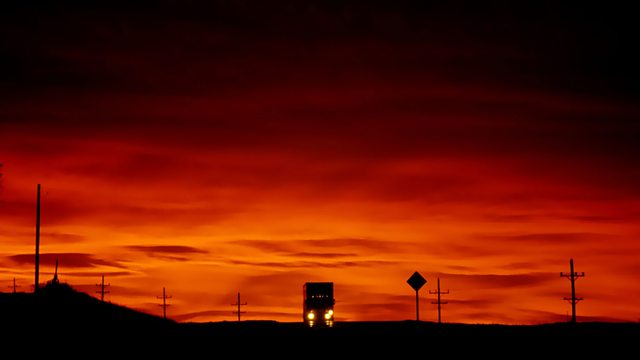 17/01/2010
Susan Sharpe presents music by Varese, Rachmaninov, Copland, Mendelssohn, Elgar, Viotti, Parac, Sor, Hidas, Sibelius, Mozart, Rangstrom, Debussy, Brahms, Boieldieu and Beethoven.
01:01AM
Varèse, Edgar (1883-1965)
Amériques
National Youth Orchestra of Great Britain, Antonio Pappano (conductor)
01:23AM
Rachmaninov, Sergey (1873-1943)
Concerto for piano and orchestra no. 4 (Op. 40) in G minor
Boris Berezovsky (piano), National Youth Orchestra of Great Britain, Antonio Pappano (conductor)
01:47AM
Copland, Aaron (1900-1990)
Symphony no. 3
National Youth Orchestra of Great Britain, Antonio Pappano (conductor)
02:28AM
Mendelssohn-Bartholdy, Felix (1809-1847)
Piano Trio No.1 in D minor (Op.49)
The Tori Trio
03:01AM
Elgar, Edward (1857-1934)
Variations on an original theme ('Enigma') for orchestra (Op.36)
Oslo Philharmonic Orchestra, André Previn (conductor)
03:32AM
Viotti, Giovanni Battista (1755-1824)
Concerto for violin and orchestra no.22 (G.97) in A minor
Yossif Radionov (violin), Simfonietta Orchestra of Bulgarian National Radio, Stoyan Angelov (conductor)
04:02AM
Arnic, Blaz (1901-1970)
Overture to the Comic Opera (Op.11)
Slovenian Radio and Television Symphony Orchestra, Anton Nanut (conductor)
04:10AM
Parac, Frano (b. 1948)
Scherzo for Winds
Zagreb Wind Quintet
04:18AM
Luengen, Ramona (b. 1960)
O Lacrimosa (1993)
Phoenix Chamber Choir, Ramona Luengen (conductor)
04:31AM
Sor, Fernando (1778-1839)
Fantaisie et variations brillantes sur 2 airs favoris connus for guitar (Op.30) in E minor
Tomaz Rajteric (guitar)
04:46AM
Hidas, Frigyes (1928-2007)
Harpsichord Concerto
Barbala Dobozy (harpsichord), Concentus Hungaricus, Ildikó Hegyi (conductor)
05:01AM
Sibelius, Jean (1865-1957)
Suite Champêtre (Op.98b)
Danish Radio Concert Orchestra, Hannu Koivula (conductor)
05:08AM
Carniolus, Iacobus Gallus (1550-1591)
Pater noster, qui es in coelis (OM 1/69), Ave verum corpus (OM 3/25)
Ljubljanski madrigalisti, Matja? ?cek (director)
05:16AM
Mozart, Wolfgang Amadeus (1756-1791)
Fantasy in C minor (K.396)
Valdis Jancis (piano)
05:26AM
Rangström, Ture (1884-1947)
Suite for violin and piano No.2
Tale Olsson (violin), Mats Jansson (piano)
05:37AM
Debussy, Claude (1862-1918)
Prélude à l'après-midi d'un faune
Saarbrücken Radio Symphony Orchestra, Marcello Viotti (conductor)
05:49AM
Brahms, Johannes (1833-1897)
6 Quartets for chorus and piano (Op.112)
Danish National Radio Choir, Bengt Forsberg (piano), Stefan Parkman (conductor)
06:00AM
Boieldieu, Adrien (1775-1834)
Concerto for harp and orchestra in C major
Suzanna Klintcharova (harp), Sofia Philharmonic Orchestra, Dimitar Manolov (conductor)
06:22AM
Beethoven, Ludwig van (1770-1827)
Sonata quasi una fantasia for piano (Op.27 No.2) in C sharp minor 'Moonlight'
Aldo Ciccolini (piano)
06:38AM
Telemann, Georg Philipp (1681-1767)
Overture (Suite) in D major 'Darmstadt' (TWV.55:d15)
Bergen Philharmonic Orchestra, Roy Goodman (conductor).