Main content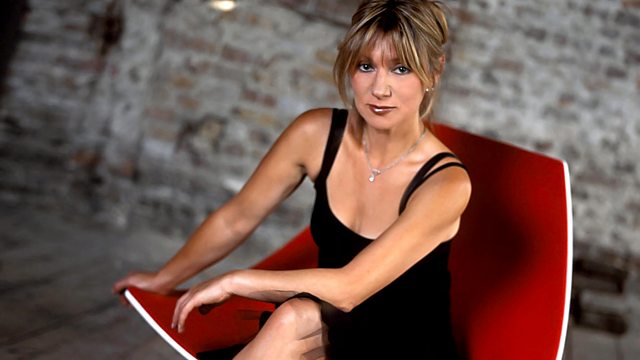 Schola Cantorum Basiliensis
Lucie Skeaping tours round the most famous seat of early music training in the world, the Schola Cantorum Basiliensis, to find out about its work, its aims and its legacy.
Lucie Skeaping visits Basel in Switzerland to find out more about one of its music academies - the Schola Cantorum Basiliensis. This seat of early music training was founded in the 1930s by the millionaire musician and benefactor, Paul Sacher, and has been a mecca for early music practitioners ever since.
Many great musicians have passed through its doors over the past 75 years or so, either to study, perform or take part in research projects: Jordi Savall, Paolo Pandolfo, Alfred Deller, Andreas Scholl, Paul van Nevel to name but a few.
Lucie Skeaping meets the Schola's rector - Regula Rapp, and some of the current staff and students who now come from all over the world to benefit from the school's resources and expert tuition.
PLAYLIST:
Fasch - Quadro in B flat for 2 oboes, bassoon and continuo (Andante)
Katharina Arfken & Ann-Kathrin Brüggemann (oboes) / Donna Agrell (bassoon) / Karl-Ernst Schröder (lute) / David Sinclair (viola) Jörg-Andreas Bötticher (harpsichord)
Harmonia Mundi France HMC 905251
Anon - Saltarello
Studio der frühen Musik: Alice Robbins & Jay Bernfeld (vielle) / Anne Smith (flute) / Catherine Lidell & Sally Smith (psaltery) / Hopkinson Smith (lute & Moorish guitar) / Jonathan Rubin & Richard Glenn (lute) / Paul O'Dette (Moorish guitar & cittern)
Directed by Thomas Binckley
VIRGIN CLASSICS 0946 338138-2
Bernardo Farrari "della Tiorba" - Amanti io vi so dire (Musiche e Poesie varie a voce sola - Book 3)
Rosa Dominguez (mezzo-soprano) / Monica Pustiulnik (archlute) / Dolores Costoyas (theorbo)
GLOSSA - FORTHCOMING RELEASE ON ALBUM "MONODIES OF THE EARLY 17th CENTURY"
Brecianello - Chaconne in A major
La Cetra Barockorchester Basel
Directed by David Plantier & Vaclav Luks
HARMONIA MUNDI FRANCE HMC 905262
Robert Parsons - Pandolpho
Alfred Deller (counter-tenor) / Viola da gamba quartet of the Schola Cantorum Basiliensis
Directed by August Wenzinger
MUSICAL CONCEPTS MC 195
Jacob Senleches - La harpe de melodie
Lena Susanne Norin (soprano) / Crawford Young (gittern) / Marion Fourquier (harp)
HARMONIA MUNDI FRANCE HMC 905241
Orazio Bassani della viola - Susanna passagiata per la viola bastarda
Paolo Pandolfo (viola bastarda) / Marie Nishiyama (harp) / Johannes Strobl (organ)
DIVOX CDX 79907
William Hayes - With eyes upraised (The Passions)
Evelyn Tubb (soprano) / Yves Bertin (bassoon) / Vaclav Luks (French horn)
La Cetra Barockorchester Basel
GLOSSA - FORTHCOMING RELEASE IN SPRING 2010
Anon - Alleluia "Spiritus Domini" (9th Century)
Ensemble Gilles Binchois
Directed by Dominique Vellard
HARMONIA MUNDI FRANCE 905239.