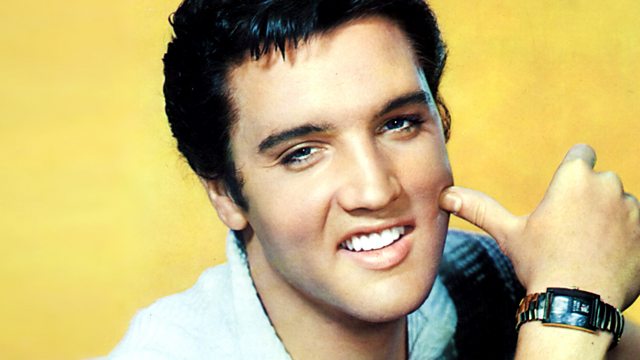 ... Sings Elvis
2011 marked the 75th anniversary of Elvis Presley's birth and was celebrated by a host of performances by artists covering the King's classic songs culled from the BBC archives.
Some of Britain's biggest stars were introduced to rock n roll as teenagers via their idol Elvis, and Cliff Richard, Paul McCartney, Tom Jones and John Cale all pay their tribute. The original songwriters of some of Elvis's greatest hits perform their own versions of classic tracks, including Carl Perkins singing Blue Suede Shoes and Mac Davis doing In the Ghetto.
Other artists paying homage from across five decades include The Deep River Boys, the Stylistics, Boy George, Alison Moyet, Pet Shop Boys and Robbie Williams. There will be jumpsuits, pelvic thrusts, brilliant tunes ... and Glen Campbell's Elvis impersonation.
Featured in...
Raiding the BBC archives for amazing performances from across the decades.