Main content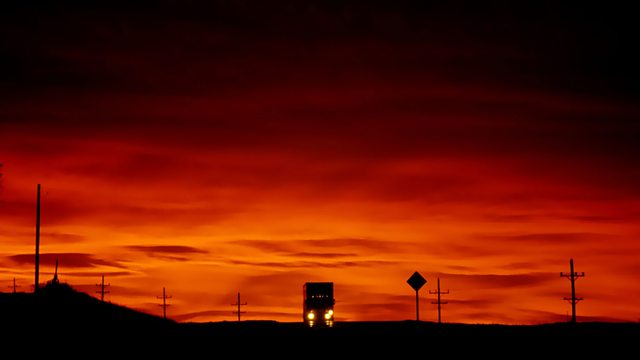 16/01/2010
John Shea presents music by Demessieux, Messiaen, Dupre, Mendelssohn, Schubert, Telemann, Bach, Debussy, Lebedjew, Viotti, Abel, Forster, Ravel, Sanz, Barber, Kirnberger.
Presented by John Shea.
1.00am
Demessieux, Jeanne (1921-1968): Te Deum for organ, Op 11
1.08am
Messiaen, Olivier (1908-1992): Verset pour la fete de la dedicace for organ
1.18am
Dupre, Marcel (1886-1971): Organ Symphony No 2, Op 26
1.34am
Hakim, Naji (b.1956): Pange lingua for organ
1.43am
Messiaen, Olivier (1908-1992): Prelude for organ
1.52am
Marshall, Wayne: Improvisation
Wayne Marshall (organ of the Royal Albert Hall)
2.05am
Mendelssohn, Felix (1809-1847): String Quartet No 2 in A minor, Op 13
Biava Quartet
2.36am
Attr Mozart, Wolfgang Amadeus (1756-1791): Partita in E flat, K Anh C XVII 03
The Festival Winds
3.01am
Schubert, Franz (1797-1828): Symphony No 3 in D, D200
Saarbrucken Radio Symphony Orchestra
Marcello Viotti (conductor)
3.26am
Telemann, Georg Philipp (1681-1767): Alles redet jetzt und singet - cantata for soprano, bass and instrumental ensemble
Barbara Schlick (soprano)
Stephen Varcoe (bass)
Michael Schneider, Konrad Hunteler (recorders)
Hans-Peter Westermann, Pieter Dhont (oboes)
Michael McCraw (bassoon)
Das Kleine Konzert
Hermann Max (conductor)
3.55am
Bach, Johann Sebastian (1685-1750): Sonata in A for transverse flute, BWV1032
Bart Kuijken (flute)
Gustav Leonhardt (harpsichord)
4.10am
Debussy, Claude (1862-1918): Estampes
Hinko Haas (piano)
4.24am
Lebedjew, Alexej (1924-1993): Concerto in one movement (Concerto No 1) in A minor for bass trombone (or tuba) and piano
Csaba Wagner (trombone)
Katalin Sarkady (piano)
4.31am
Humperdinck, Engelbert (1854-1921): Dream Pantomime (Hansel and Gretel)
Symphony Nova Scotia
Georg Tintner (conductor)
4.41am
Viotti, Giovanni Battista (1755-1824): Serenade No 1 in A for two violins, Op 23
Angel Stankov, Yossif Radionov (violins)
4.50am
Abel, Carl Friedrich (1723-1787): Symphony in D, Op 10 No 5
La Stagione Frankfurt
Michael Schneider (conductor)
5.01am
Haapalainen, Vaino (1893-1945): Lemminkainen Overture (1925)
The Finnish Radio Symphony Orchestra
Atso Almila (conductor)
5.09am
Forster, Kaspar (1616-1673): Beatus vir for soprano, alto, bass, two violins and basso continuo, KBPJ3
Marta Boberska (soprano)
Kai Wessel (countertenor)
Grzegorz Zychowicz (bass)
Il Tempo Baroque Ensemble
5.18am
Mendelssohn, Felix (1809-1847): Fantasy on an Irish song The Last Rose of Summer, Op 15
Sylviane Deferne (piano)
5.27am
Ravel, Maurice (1875-1937): Tzigane - concert rhapsody for violin and orchestra
Moshe Hammer (violin)
Winnipeg Symphony Orchestra
Kazuhiro Koizumi (conductor)
5.37am
Sanz, Gaspar (17th century): Spanish Suite
Tomaz Rajteric (guitar)
5.48am
Telemann, Georg Philipp (1681-1767): Concerto in D for flute and orchestra
Wilbert Hazelzet (flute)
Musica Antiqua Koln
Reinhard Goebel (conductor)
6.00am
Barber, Samuel (1910-1981): Concerto for violin and orchestra, Op 14
Dene Olding (violin)
Melbourne Symphony Orchestra
Hiroyuki Iwaki (conductor)
6.24am
Kirnberger, Johann Philipp (1721-1783): Cantata: An den Flussen Babylons
Johannes Happel (bass)
Balthasar-Neumann-Chor
Balthasar-Neumann-Ensemble
Detlef Bratschke (conductor)
6.36am
Debussy, Claude (1862-1918): Piano Trio in G (Premier Trio) - c.1879
Grumiaux Trio.