Main content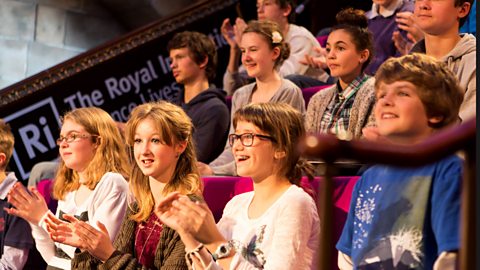 Royal Institution Christmas Lectures
Series of lectures on a single topic, presenting scientific subjects to a general audience in an informative and entertaining manner
On TV
No upcoming broadcasts
Supporting Content
Vocal Cords Experiment

When we film the Royal Institution Christmas Lectures we do a rehearsal in the afternoon of some of the more difficult elements. We then record the full lecture in front of a live audience in the evening.

When opera singer Francesca Chiejinahad had a laryngoscopy in front of the live audience to show her vocal cords in action, the strobe light on the laryngoscope camera had an intermittent fault.

For this reason we replaced part of this scene with footage from the afternoon rehearsal. All other elements were identical including the participation of Prof. Martin Birchall.