Main content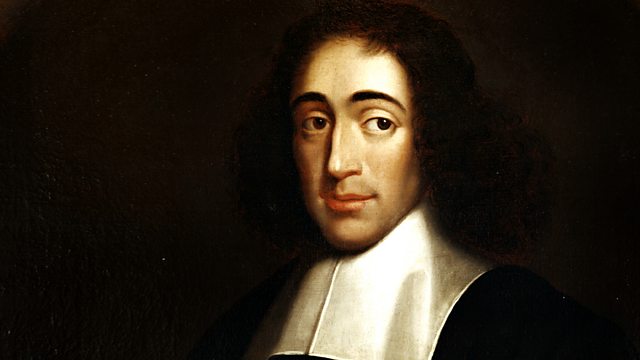 Professor Justin Champion explores Spinoza's clandestine works which became undercover publishing hits across Europe and made him an intellectual celebrity.
Series focusing on the work of 17th-century Dutch philosopher Baruch Spinoza.
Professor Justin Champion of Royal Holloway, University of London, considers how Spinoza's books made radical enlightenment possible. After being banished from Amsterdam, Spinoza made a living by working as a lens grinder and living a virtuous life. He continued his philosophy and it was published by financially astute publishers, often under misleading titles. Translations into French and English also spread the volumes to new audiences across Europe and he was an intellectual celebrity both revered and reviled.
Reader: Bruce Alexander.
More episodes
Next
You are at the last episode