Main content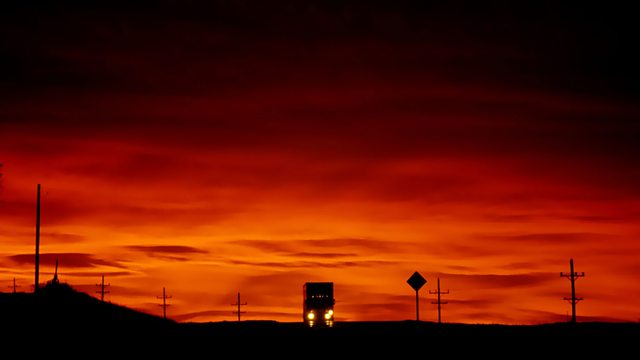 15/01/2010
John Shea presents music by Mendelssohn, Beethoven, Nielsen, Chausson, Handel, Schubert, Mozart, Telemann, Liszt, JE Bach, Dvorak, JM Haydn, Haydn, Schubert, Diepenbrock and Dvorak.
Presented by John Shea.
1.00am
Mendelssohn, Felix (1809-1847): Piano Quartet No 1, Op 1
Harald Aadland (violin)
Nora Taksdal (viola)
Audun Sandvik (cello)
Christian Ihle Hadland (piano)
1.29am
Beethoven, Ludwig van (1770-1827): String Quartet in E minor, Op 59 No 2 (Rasumovsky)
Engegard Quartet
2.04am
Nielsen, Carl (1865-1931): Symphony No 2, Op 16 (The Four temperaments)
Bergen Philharmonic Orchestra
Ingar Bergby (conductor)
2.37am
Chausson, Ernest (1855-1899): Les serres chaudes, Op 24 (1893-1896)
Lena Hoel (soprano)
Bengt Ake-Lundin (piano)
2.50am
Dreyer, Johann Melchior (1746-1824): Andante con variazioni in G
Okke Dijkhuizen (organ of the Reformed Church in Heukelum built by Gideon Thomas Batz, 1779)
2.54am
Anon c.1600: Psalm 100 (from Psalmvariates Lynar)
Okke Dijkhuizen (organ of Krewerd Herwormde kerk, unknown builder, but built around 1531)
3.01am
Handel, George Frideric (1685-1759): Meine Seele hort im Sehen, HWV207 (Deutsche Arien)
Helene Plouffe (violin)
Louise Pellerin (oboe)
Dom Andre Laberge (organ - 1999 Karl Wilhelm at the abbey church Saint-Benoit-du-Lac)
3.08am
Schubert, Franz (1797-1828): String Quartet No 6 in D, D74
Quartetto Bernini
3.31am
Mozart, Wolfgang Amadeus (1756-1791): Concerto No 4 in D for violin and orchestra, K218
Mozart Anniversary Orchestra
James Ehnes (violin/director)
3.56am
Telemann, Georg Philipp (1681-1767): Concerto in D for transverse flute, strings and continuo
La Stagione Frankfurt
4.08am
Liszt, Franz (1811-1886): Scherzo and March, S177
Jeno Jando (piano)
4.22am
Bach, Johann Ernst (1722-1777): Meine Seele erhebt den Herrn - motet
Rheinische Kantorei
Das Kleine Konzert
Hermann Max (conductor)
4.35am
Weber, Carl Maria von (1786-1826): Divertimento assai facile for guitar and fortepiano, J207 (1816)
Jakob Lindberg (guitar)
Niklas Sivelov (fortepiano)
4.47am
Dvorak, Antonin (1841-1904): Romance in F minor for violin and orchestra, Op 11
Jela Spitkova (violin)
Slovak Radio Symphony Orchestra
Ondrej Lenard (conductor)
5.01am
Scarlatti, Alessandro (1660-1725): Toccata in A minor
Rinaldo Alessandrini (harpsichord, Franciscus Debbonis, Roma 1678)
5.04am
Picchi, Giovanni (1571/2-1643): Toccata (the Fitzwilliam Virginal Book)
Rinaldo Alessandrini (harpsichord)
5.09am
Scheidt, Samuel (1587-1654): (3) Symphoniae (unidentified) for (two) violins and continuo
Sweelinck Ensemble
5.14am
Froberger, Johann Jakob (1616-1667): Canzona in G; Capriccio in C
Juliusz Gembalski (Organ of St Mary Magdalene Succursal Church in Wloki - with a positive organ built in 1733)
5.18am
Frescobaldi, Girolamo (1583-1643): Canzon prima basso solo for curtal, organ and chitarrone (Canzoni da Sonare - Venice 1634)
Musica Fiata, Koln
Roland Wilson (director)
5.23am
Haydn, Johann Michael (1737-1806): Responsoria ad matutinum in nativitate domini (Christmas Responses), MH639
Ex Tempore
Judith Steenbrink, Sara Decorso (violins)
David Van Bouwel (organ)
Florian Heyerick (director)
5.35am
Haydn, Joseph (1732-1809): The Seven Last Words of Our Saviour on the Cross for piano, H XX 1c (excerpts) - transcr from orchestral version, H XX 1a
Bart van Oort (fortepiano)
6.06am
Schubert, Franz (1797-1828): Symphony No 2 in B flat, D125
Norwegian Radio Orchestra
Antoni Ros-Marba (conductor)
6.36am
Tchaikovsky, Pyotr Il'yich (1840-1893), arr. Nicolai Hausen: Chants sans paroles (orig for piano solo, Op 2 No 3)
Moshe Hammer (violin)
Tsuyoshi Tsutsumi (cello)
William Tritt (piano)
6.39am
Offenbach, Jacques (1819-1880) arr Max Woltag: Barcarolle: O belle nuit (Les contes d'Hoffmann)
Moshe Hammer (violin)
Tsuyoshi Tsutsumi (cello)
William Tritt (piano)
6.42am
Franck, Cesar (1822-1890): Nocturne, FWV85
Klara Takacs (mezzo-soprano)
Jeno Jando (piano)
6.46am
Diepenbrock, Alphons (1862-1921): Incantation (song) (1916)
Christa Pfeiler (mezzo-soprano)
Rudolf Jansen (piano)
6.53am
Dvorak, Antonin (1841-1904): Legend No 4 in C (Legends, Op 59)
Slovak Radio Symphony Orchestra
Stefan Robl (conductor).