Main content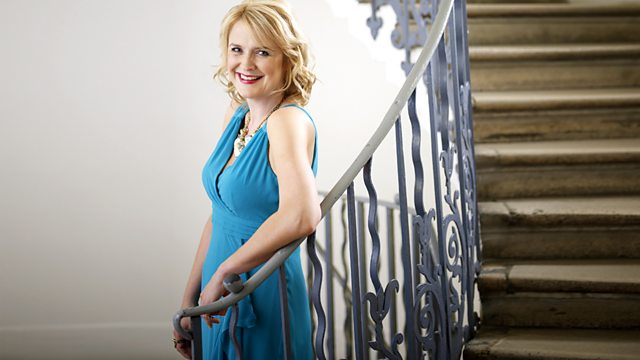 Tuesday - Sarah Walker
With Sarah Walker. Including Sussmayr: Concerto Movement in D. Liszt: Fantasy on Themes from Mozart's Figaro and Don Giovanni. Mozart: Requiem (excerpts). Schubert: Symphony No 7.
With Sarah Walker.
Featuring great performances and classic recordings. The theme is Music Restored, and the Group of 3 compares three different completions of Mozart's unfinished Requiem.
10.00am
Sussmayr, compl Michael Freyhan: Concerto Movement in D
Thea King (basset clarinet)
English Chamber Orchestra
Leopold Hager (conductor)
HYPERION CDA 66504
10.10am
Liszt, compl Howard: Fantasy on Themes from Mozart's Figaro and Don Giovanni
Leslie Howard (piano)
HYPERION CDA 66861 CD 1
10.32am
Mozart, compl Robert Levin: Lacrimosa (Requiem, K626)
Boston Baroque
Martin Pearlman (conductor)
TELARC CD-80410
10.37am
Tractus: Absolve me, Domine' (Mass for the Dead)
Mozart, compl Sussmayr: Offertorium (Requiem, K626)
Netherlands Chamber Choir
Orchestra of the XVIII Century
Frans Bruggen (conductor)
GLOSSA GCD 921105
10.46am
Mozart, compl Duncan Druce: Sanctus, Benedictus (Requiem, K626)
Nancy Argenta (soprano)
Catherine Robbin (contralto)
John Mark Ainsley (tenor)
Alastair Miles (bass)
Schutz Choir
London Classical Players
Roger Norrington (conductor)
EMI CDC 7 54525 2
10.54am
Schubert, compl Felix Weingartner: Symphony No 7 in E, D729
Vienna State Opera Orchestra
Franz Litschauer (conductor)
NAXOS CLASSICAL ARCHIVES 9.80641 (download only)
11.28am
Elgar, compl Anthony Payne: The Crown of India - Tableau II
Clare Shearer (mezzo-soprano)
Gerald Finley (baritone)
Sheffield Philharmonic Choir
BBC Philharmonic
Andrew Davis (conductor)
CHANDOS CHAN 10570 (2 CDs).