Main content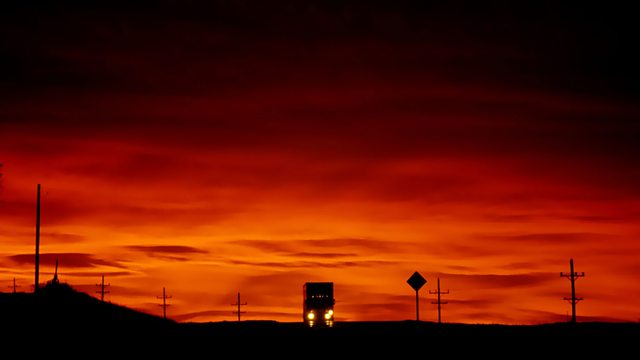 10/01/2010
John Shea presents music by Caurroy, Brade, Mozart, Schubert, Haydn, Lipinski, Prokofiev, Shostakovich, Ravel, Horneman, Lisinski, Beethoven, Allegri, Kraus, Soler and Rodrigo.
Presented by John Shea.
1.00am
Caurroy, Eustache de (1549-1609): 11 Fantasias on 16th-century songs
1.28am
Brade, William (1560-1630): Consort Music from the 1609 collection: Newe ausserlesene Paduanen, Galliarden, Canzonen, Allmand und Coranten auff allen musicalischen Instrumenten lieblich zu gebrauchen (mit 5 Stimmen) - Hamburg, 1609
Hesperion XX
Jordi Savall (viol and director)
1.55am
Mozart, Wolfgang Amadeus (1756-1791): Mass in C, K317 (Coronation)
Linda Ovrebo (soprano)
Anna Einarsson (contralto)
Anders J Dahlin (tenor)
Johannes Mannov (bass)
Oslo Chamber Choir
Norwegian Radio Orchestra
Alessandro de Marchi (conductor)
2.18am
Schubert, Franz (1797-1828): Fantasia in F minor for piano duet, D940
Leon Fleischer, Katherine Jacobson Fleischer (piano duet)
2.37am
Haydn, Joseph (1732-1809): Trio Sonata in E flat, H XV 29
Kungsbacka Trio
2.54am
Champagne, Claude (1891-1965): Danse Villageoise
Orchestre du Conservatoire de Musique du Quebec
Jacques Lacombe (conductor)
3.01am
Palmgren, Selim (1878-1951): Overture (Cinderella) - 1902
Finnish Radio Symphony Orchestra
George de Godzinsky (conductor)
3.05am
Rossini, Gioachino (1792-1868): Non piu mesta (La Cenerentola)
Tuva Semmingsen (soprano)
Norwegian Radio Orchestra
Michel Tabachnik (conductor)
3.09am
Lipinski, Karol Jozef (1790-1861): Variations on a Theme of Rossini's La Cenerentola (Cinderella) for violin and piano (1814)
Miroslaw Lawrynowicz (violin)
Krystyna Makowska-Lawrynowicz (piano)
3.25am
Prokofiev, Sergei (1891-1953) (selection by Tilson Thomas): Cinderella: Suite No 1, Op 107
San Francisco Symphony Orchestra
Michael Tilson Thomas (conductor)
3.52am
Chopin, Fryderyk (1810-1849): Valse in D flat, Op 64 No 1 (Minute Waltz)
Wanda Landowska (1879-1959) (piano) (recorded 4 December 1905)
3.55am
Tekeliev, Alexander (b.1942): Tempo di Waltz
Detelina Ivanova (piano)
Bulgarian Radio Children's Choir
Hristo Nedyalkov (conductor)
3.59am
Kostov, Georgi (b.1941): Ludicrous Dance
Bulgarian Radio Children's Choir
Hristo Nedyalkov (conductor)
4.01am
Shostakovich, Dmitri (1906-1975): Seven Dances of the Dolls, Op 91c (arr. for wind quintet)
Bulgarian Academic Wind Quintet
4.13am
Ravel, Maurice (1875-1937): Mother Goose ballet
BBC National Orchestra of Wales
Richard Hickox (conductor)
4.42am
Juon, Paul (1872-1940): Fairy Tale in A minor for cello and piano, Op 8
Esther Nyffenegger (cello)
Desmond Wright (piano)
4.48am
Horneman, Christian Frederik Emil (1840-1906): Overture (Aladdin)
Danish National Radio Symphony Orchestra
Michael Schonwandt (conductor)
5.01am
Lisinski, Vatroslav (1819-1854): Grand Overture No 7
Croatian Radio and Television Symphony Orchestra
Ilmar Lapinjs (conductor)
5.15am
Servais, Adrien Francois (1807-1866): La Romanesca
Servais Ensemble
5.20am
Beethoven, Ludwig van (1770-1827): Piano Sonata No 5 in C minor, Op 10
Francois-Frederic Guy (piano)
5.37am
Scarlatti, Alessandro (1660-1725): Sinfonia amore, pace e providenza
Stavanger Symphony Orchestra
Fabio Biondi (conductor)
5.41am
Allegri, Lorenzo (1567-1648): Primo Ballo della notte d'amore and Sinfonica (Il primo libro delle musiche)
Tragicomedia
5.51am
Padre Davide da Bergamo (1791-1863): La vera piva montanara
Andrea Marcon (Serassi organ of the Church of S Agostino, Treviso)
6.01am
Kraus, Joseph Martin (1756-1792): Symphony in C minor
Concerto Koln
6.21am
Strauss, Richard (1864-1949): Befreit, Op 39 No 4
Mark Pedrotti (baritone)
Stephen Ralls (piano)
6.27am
Mortelmans, Lodewijk (1868-1952): Poem for small orchestra
Flemish Radio Orchestra
Bjarte Engeset (conductor)
6.39am
Soler, Antonio (1729-1783): Fandango in D minor for keyboard, R146
Scott Ross (harpsichord)
6.51am
Rodrigo, Joaquin (1901-1999), arr. Peter Tiefenbach: Cuatro madrigales amatorios
Isabel Bayrakdarian (soprano)
Bryan Epperson, Maurizio Baccante, Roman Borys, Simon Fryer, David Hetherington, Roberta Jansen, Paul Widner, Thomas Wiebe, Winona Zelenka (cellos).