Main content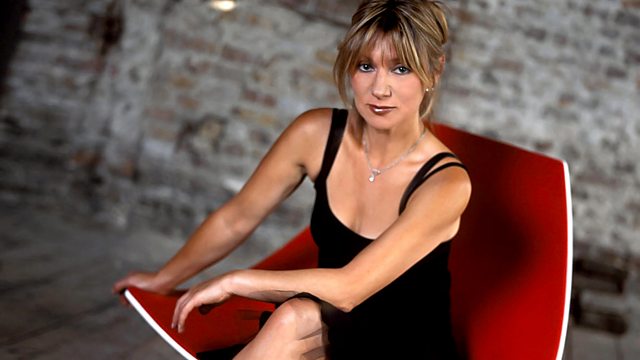 Dancing in Tetuan
Lucie Skeaping presents highlights of a concert of Moroccan and Sephardic music given by Joglaresa at the 2009 Brighton Early Music Festival.
Lucie Skeaping introduces highlights of a concert by the ensemble Joglaresa, given at St George's Church in Kemptown as part of the 2009 Brighton Early Music Festival.
Having spent years living and studying in Morocco, Joglaresa's founder Belinda Sykes speaks about where her inspiration for this music comes from; there are performances of Judeo-Arabic dance songs, cantigas and laude sprituali, Berber rhythms and Moorish romanzas from Iberia's cultural diaspora.
Joglaresa has a sound that is at once both traditional and contemporary - combining elements of Spanish, Italian, North African and Middle Eastern music. With an array of exotic instruments, including oud, darabuka, bendir, harp and fidel, along with their searing vocals, the eight performers on the stage meld together a sound which can be both extrovert and intimate.
All music recorded live at the 2009 Brighton Early Music Festival.
Ibn al-Khatib of Loja: Jadaka l-gaithu
Joglaresa, with Abdul Salam Kheir (voice)
Solomon Ibn Gabirol of Saragossa: Simeni
Trad. Sephardic from Morocco: La novia entre flores
Trad. Sephardic from Bosnia: Una matika de ruda
Joglaresa
Arabic/Sephardic from Morocco: Bailava en Tetuan
Joglaresa
Trad Middle Eastern: Tahmila
Joglaresa
Trad. Moroccan Hebrew hymn: Adon haslichot
Joglaresa
Todros Abulafia of Castile/Cantiga de Santa Maria: Miyyah fi miyyah
Moses Ibn Ezra of Granada: El nora alila
Joglaresa
Ibn al-'Arabi of Murcia: Laqad sara qalbi
Cantiga de Santa Maria: Virgen Madre gloriosa
Balkan Sephardic: Hija Hermosa sin ventura
Joglaresa
Trad. Algerian: Zawidni
Joglaresa.
Last on

Broadcast