Main content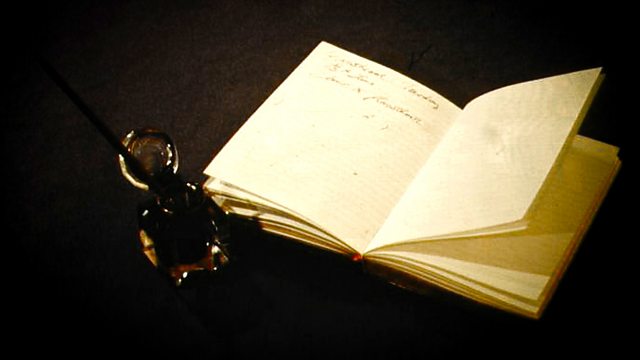 Who Was Opal?
4 Extra Debut. Melanie McFadyean explores the life of writer Opal Whiteley, whose childhood diary became a 1920s bestseller. From January 2010.
Opal Whiteley, born in 1897 in the USA, wrote an extraordinary book and was at the heart of an unsolved mystery. Writer Melanie McFadyean explores Whiteley's childhood in an Oregon lumber village and her rise to fame in America, her exotic adventures and many years in British asylum, where she died in 1992. Her gravestone in Highgate Cemetery bears the inscription 'I spake as a child.'
Did she speak as a child or was her diary, said to have been written by her aged six or seven, and published in 1920, a hoax? Entitled The Story of Opal: The Journey of an Understanding Heart, it was an instant bestseller. But then people began to wonder. A gifted amateur naturalist, Opal visited the offices of the periodical Atlantic Monthly, where publisher Ellery Sedgewick asked her if she had ever kept a diary. Opal said an early diary existed, but it had been ripped to pieces by a jealous sister. She had, however, kept the pieces in a hat box. Sedgewick sent for the boxful of fragments and set Opal to work, piecing them together. The task took her nine months. Photographs of the mended manuscript, 150,000 words long, reveal that it was written in crayon, in capital letters, on any paper she could get, even paper bags.
But the diary is too complex to be the work of a young child. Threaded through it are concealed acrostics and oddly-detailed references to French royalty, including dates of birth, place names and historical anecdotes. In her introduction Opal claimed she had been adopted by the lumberjack family, the Whiteleys, after her mother had drowned, that her real name was Francoise D'Orleans, and that her real father was Duc Henri, Prince d'Orleans. The Orleans family always denied she was genuinely related, the Whiteleys were devastated that she rejected them and, hounded by the press, changed their names and went to ground. Opal Whitely left the USA in the early 1920s, never to return. She trailed chaos in her wake, but she had charisma and charmed rich and influential people.
During the Second World War, Opal lived in a London flat, along with thousands of books. But her mental condition deteriorated and she was placed in Napsbury Hospital, near St Albans, in 1948, where she spent the next 44 years until her death in 1992. We hear from people who met her and knew her, hear extracts from the diary, and musical clips from a recent musical about her life.