Main content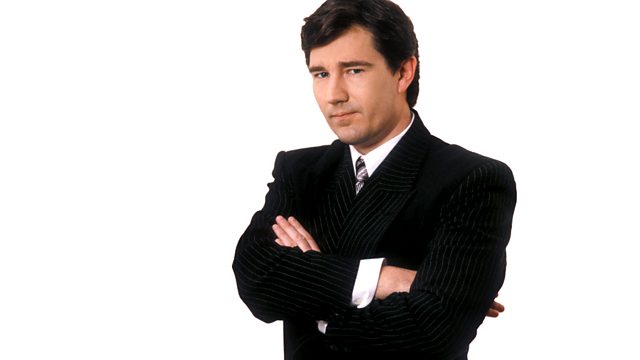 The Workin's of Perkins: The Radio Life of Geoffrey Perkins
Angus Deayton's celebration features Radio Active, Hordes of the Things, Legal, Decent, Honest and Truthful, Ernest Fontwell Versus The Experts and The Twenty Seven Year Itch.
When British comedy stalwart Geoffrey Perkins died suddenly in 2008 aged 55, he left behind a legacy of programmes that few can equal.
He was involved in ground-breaking TV productions like Spitting Image, Father Ted and The Fast Show. He also kick-started the careers of the likes of Ben Elton and Harry Enfield. However, Perkins' roots were in radio.
His friend and colleague Angus Deayton presents this 3 hour showcase tribute to the producer, writer and performer: Featuring:
* Radio Active,
Series 1 Ep 2/6: Bedrock (Mike Flex Breakfast Show)
The National Local Radio Station offers advice for nuclear war plus guests Status Quid. Stars Geoffrey Perkins, Angus Deayton, Helen Atkinson-Wood, Michael Fenton Stevens and Philip Pope. From 1981.
* Hordes of the Things
Ep 1/4:
The kingdom of Albion is in peril. Andrew Marshall and John Lloyd's epic Tolkien parody with Paul Eddington, Miriam Margolyes and Simon Callow. From 1980.
* Legal, Decent, Honest and Truthful
Series 1 Ep 1/6:
Ken Handley pitches to a motorway services chain. Advertising satire starring Martin Jarvis and Wendy Richard. From 1982
* Ernest Fontwell Versus The Experts
The Communications Experts/ The Holiday Experts
How to beat the fiends in white coats and overalls at their own game. Two episodes of this 1979 comedy starring Frank Thornton and Patsy Rowlands.
* The 27-Year Itch
Series 2: Ep 1/6 The Family That Stays Together Lives Apart
Marital mayhem comedy starring Hugh Paddick and Betty Marsden. From 1980.
* The Hitchhiker's Guide to the Galaxy
The Secondary Phase (6/6) Fit The Twelth
Arthur and Zaphod learn some unpalatable home truths. Stars Peter Jones. From 1980.
Producer: Mik Wilkojc
Made for BBC 7 and first broadcast in 2009.