Main content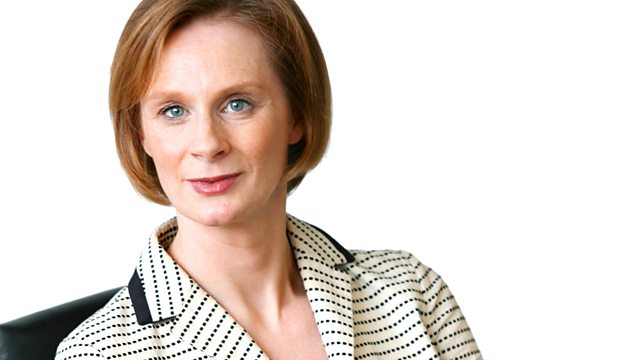 Laura Wade/Will Self/Rock and Roll Films/AK Shevchenko
Presented by Anne McElvoy. With up-and-coming playwright Laura Wade; Will Self on the Holocaust in WG Sebold's writing; new rock and roll films; and AK Shevchenko's first novel.
Following what has been called a great year for new writing in British theatre, Anne McElvoy meets Laura Wade, one of the likely stars of 2010.
After a flurry of studio plays, Wade's work is to be produced on the main stages of two major theatres for the very first time. Her new play, Posh, is likely to draw attention as the UK election approaches. It's about members of an elite, raucous Oxford dining club, not unlike the one whose student membership included some of the current leadership of the Conservative Party. Laura talks about her fascination with the antics of the Bullingdon Club and what the future might hold for playwrights.
As he prepares to deliver the annual WG Sebald lecture, novelist Will Self talks to Anne about the treatment of the Holocaust in the writings of the author of literary hits such as Austerlitz and The Emigrants. A non-Jewish German, WG Sebald's fiction explores the lives of Jews affected by the Holocaust. Self asks whether Sebald's approach is, in some ways, a kind of denial.
Anne dusts off her air guitar to discuss the latest crop of films which attempt to capture the rock and roll spirit: a biopic of Ian Dury and a documentary about three generations of guitar heroes Jimmy Page, of Led Zeppelin, Jack White, of the White Stripes, and The Edge of U2. Music commentators Robert Sandall and Lucy O'Brien turn the volume up to eleven.
And AK Shevchenko talks about her first novel, Bequest - a thriller covering three generations of Russia: the war years; what she calls 'the generation of Crushed Hopes' from the 1960s and her own generation, who saw Soviet communist ideas dissolve.