Main content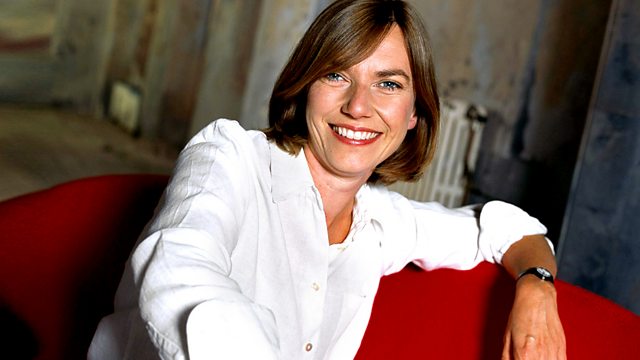 Summer Festivals 2009: 7/9. Louise Fryer with music from festivals around the world. Beethoven: Piano Concerto No 2. Dvorak: Piano Quintet No 2. Plus Vivaldi, Schumann and Schubert.
Louise Fryer presents more music from summer music festivals across the world in 2009. She calls in at Lugano, Budapest, Delft, Krakow and Waterloo in Belgium in the company of Martha Argerich, Elisabeth Leonskaja, Sarah Mingardo and the Venice Baroque Orchestra.
Beethoven: Piano Concerto No 2 in B flat
Martha Argerich (piano)
Orchestra della Svizzera Italiana
Gabriel Chmura (conductor)
Dvorak: Piano Quintet No 2 in A minor, Op 81
Elisabeth Leonskaya (piano)
Liza Ferschtman, Peter Brunt (violins)
Lars Anders Tomter (viola)
Dmitri Feschtman (cello)
2.10pm
Vivaldi: Sinfonia Sepulchro, RV169; Nisi Dominus, RV608
Sarah Mingardo (contralto)
Venice Baroque Orchestra
Schumann: Symphony No 3 in E flat (Rhenish)
Budapest Festival Orchestra
Andrew Davis (conductor)
Schubert: Arpeggione Sonata in A minor, D821
Julian Rachlin (violin)
Itamar Golan (piano)
Schnittke: Moz-Art a la Haydn
Daniel Manasi, Lucian Gabriel Danila (violins)
Romanian Radio Chamber Orchestra
Leonid Grin (conductor)
Mack Wilberg: Fantasy on Bizet's Carmen (for eight hands)
Martha Argerich, Akane Sakai, Gabriele Baldocci, Eduardo Hubert (pianos).