Main content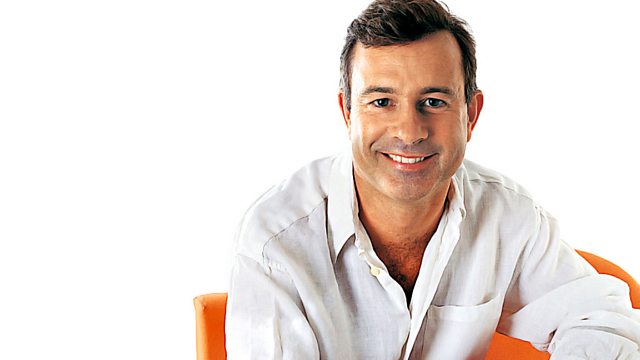 Tuesday - James Jolly
With James Jolly. Including Stravinsky: 3 Pieces from Petrushka. Bach: Wie schon leuchtet der Morgenstern. Debussy: La mer. Arias from Mozart's La finta giardiniera.
With James Jolly.
Featuring great performances and classic recordings. The Group of 3 features arias from the debut recital discs of Renee Fleming, Luciano Pavarotti and Cecilia Bartoli.
10.00am
Stravinsky: Three pieces from Petrushka
Alfred Brendel (piano)
VOXBOX CD6X 3601
10.16
Bach: Cantata No 1 (Wie schon leuchtet der Morgenstern)
Carolyn Samson (soprano)
Gerd Turk (tenor)
Peter Kooij (bass)
Bach Collegium Japan
Masaaki Suzuki (conductor)
BIS SACD 1551
10.39am
Debussy: La mer
Boston Symphony Orchestra
Charles Munch (conductor)
Boston Symphony Orchestra, Charles Munch (conductor)
RCA 82876 59416-2
11.04* Mozart: "Geme la tortorella" (La finta giardiniera)
Renee Fleming (soprano)
Orchestra of St Luke's, Sir Charles Mackerras (conductor)
DECCA 452 602-2
11.09am
Puccini: Che gelida manina (La boheme)
Luciano Pavarotti (tenor)
Orchestra of the Royal Opera House Covent Garden
Edward Downes (conductor)
DECCA 470 011-2
11.14am
Rossini: Nacqui all'affanno...Non piu mesta (La Cenerentola)
Cecilia Bartoli (mezzo-soprano)
Arnold Schoenberg Choir
Orchestra of the Vienna Volksoper
Giuseppe Patane (conductor)
DECCA 425 430-2
11.21am
Strauss: Also sprach Zarathustra
Chicago Symphony Orchestra
Fritz Reiner (conductor)
RCA 74321 846 082.