Main content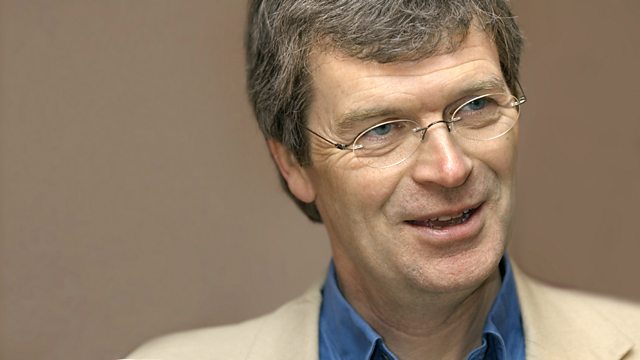 Records of the Year 2009
Alyn Shipton invites leading jazz critics to look back on the best jazz albums of 2009, including ones from Sonny Rollins, Harry Allen and Keith Jarrett.
Alyn Shipton invites several leading jazz critics to look back on the best Jazz albums of 2009. Among those making their selections are Clive Davis, Dave Gelly, John Newey, Brian Priestley, Peter Vacher and John L Walters. Choices include music by Sonny Rollins, Harry Allen and Keith Jarrett.
Title: Mirrors
Artist: Partisans
Composer: Siegel/Robson
Album: By Proxy
Label: Babel
Number: 2983 Track 3
Personnel: Julian Siegel (tenor sax); Phil Robson (guitar); Thad Kelly (bass); Gene Calderazzo (drums).
Title: Strange Place for Snow
Artist: EST
Composer: Svensson
Album: Restrospective
Label: ACT
Number: 9021-2 Track 8
Personnel: Esbjorn Svensson (piano); Dan Berglund (bass); Magnus Ostrom (drums). 2002
Title: Gamut Warning
Artist: Helge Lien Trio
Composer: Lien
Album: Hello Troll
Label: Ozella
Number: OZ 021 Track 1
Personnel: Helge Lien - piano; Frode Berg - bass; Knut Aalefjaer - drums, 2008
Title: In Lester's Scrapbook
Artist: Tommy Whittle
Composer: Whittle
Album:Tenor Connection
Label: Spotlite
Number: 579 Track 4
Personnel: Tommy Whittle, ts; Mark Nightingale, tb; Bobby Worth, d; Richard Busiakiewicz, p; Jim Richardson, b. 2009.
Title: Con Moto - endings and beginnings
Artist: Jenni Molloy
Composer: Molloy (with acknowledgment to JS Bach)
Album: Bach Reloaded
Label: Jellymould
Number: J 003 Track 1
Personnel: Jenni Molloy, b; Stuart MacDonald, ss; Chris Sykes, d.
Title: Rose of Washington Square
Artist: Harry Allen
Composer: Hanley / MacDonald
Album: New York State of Mind
Label: Challenge
Number: 73293 Track 1
Personnel: Harry Allen, ts: Rossano Sportiello, p; Joel Forbes, b; Chuck Riggs d.
Title: Some Enchanted Evening
Artist: Sonny Rollins
Composer: Rodgers, Hammerstein
Album: Road shows Vol. 1
Label: Doxy
Number: 001216502 Track 7
Personnel: Sonny Rollins, ts; Christian McBride, b; Roy Haynes, d. Sept, 2007.
Title: London Concert XII
Artist: Keith Jarrett
Composer: Jarrett
Album: Testament
Label: ECM
Number: CD 3 Track 6
Personnel: Keth Jarrett, p. 1 Dec 2008.