Main content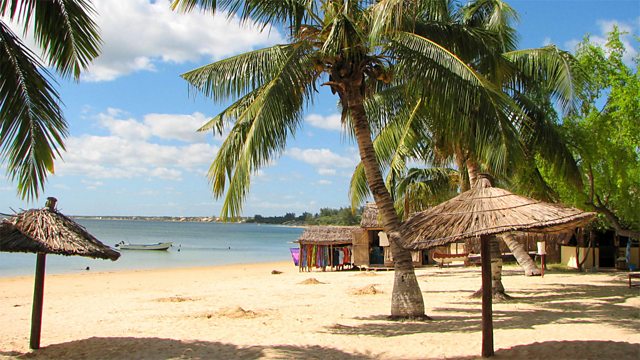 Justin Vali
Lucy Duran visits the Indian Ocean island of Madagascar to discover its remarkable music. She profiles musician Justin Vali and records his Malagasy Orkestra, an all-star collection of the island's best musical talent.
Presented by Lucy Duran
Produced by James Parkin
Music and featured items
Meeting Justin Vali

Lucy Duran introduces Valiha player Justin Vali, one of the island's best loved musicians.

Duration: 09:06

Music Played

The Valiha

Justin Vali explains about the construction of the 'ancestral valiha'.

Duration: 07:04

Music Played

Danger in Tulear

Lucy describes the political turmoil in Tulear and being thrown out of their hotel.

Duration: 08:35

Music Played

Justin Vali's past

Justin Vali talks about his life and how he was discovered whilst working in the forests.

Duration: 09:35

Music Played

Madagascar's distinctive musical style

Lucy describes Madagascar's remoteness and how this provides a distinctive musical style.

Duration: 06:08

Music Played

Justin and becoming a star

Justin Vali tells how he became a star in Madagascar and performs a song about 'blessing'.

Duration: 12:44

Music Played

Lucy ends her trip to Tulear

Justin Vali performs a song about the people of two tribes who are at war

Duration: 05:13

Music Played

Featured in...

This collection features our choice of musical highlights from across the globe.