Main content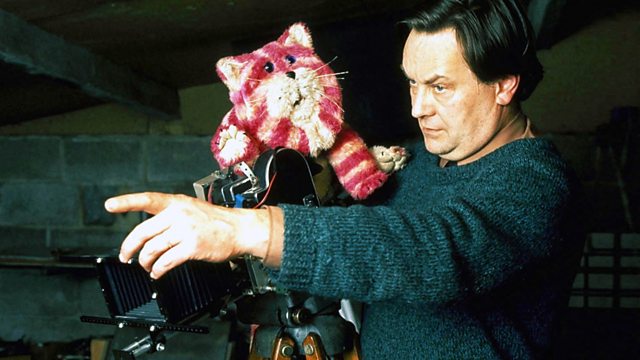 A celebration of the life and work of Oliver Postgate, the man behind some of Britain's best-loved children's TV programmes, including Bagpuss, the Clangers and Ivor the Engine.
Once upon a time, not so long ago, there was a man whose name was Oliver Postgate. He had a shed where he made things.
With his friend Peter Firmin, Oliver created entire worlds for characters including Bagpuss, The Clangers and Ivor the Engine. These stories fired the imaginations of generations of children, and his lullaby voice became a universal reminder of childhood.
Time Shift celebrates Oliver Postgate's life and work through a treasury of clips from well-known and rarely seen films, alongside film and photos from the family archive. Fans including Lauren Child (Charlie and Lola) and Andrew Davenport (In the Night Garden) are on hand to heap praise on the man who is such an inspiration for their work.
Postgate's family help delve deep into his history and discover the inventions, such as Oliver's old camera adapted with Meccano, that powered his imagined worlds. Co-creator Firmin reveals the story behind his most celebrated characters and introduces his daughter Emily, familiar to millions as the owner of Bagpuss.
The documentary also reveals how, as the grandson of Labour leader George Lansbury, Postgate's life was shaped by radical politics. His deeply held beliefs influenced his classic creations, and campaigning became his focus until his death in December 2008.