Main content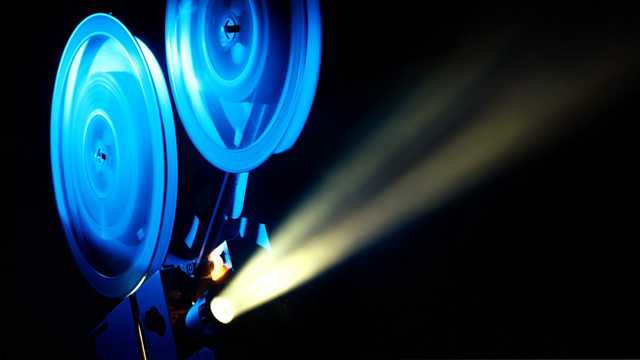 Sound of Cinema: At the Movies
A mixture of poetry, prose and music inspired by film. Poems include Tony Harrison, George Szirtes and Carol Ann Duffy. Plus music by Plus music by Nyman, Mozart, Schumann, Aubert.
For Sound of Cinema, a selection of poetry, prose and music inspired by the movies. Poets and composers have been associated with the cinema since it began well over a hundred years ago. In the early years Russian poet Mayakovsky, Jean Cocteau, W.H. Auden and Bertolt Brecht were all involved as were the composers William Walton, Erich Korngold, Max Steiner and Elmer Bernstein.
In Words and Music at the Movies poems include Tony Harrison's 'Continuous', Carol Ann Duffy's 'Big Sue and Now Voyager', EE Cummings's 'your slightest look' (heard in Woody Allen's 'Hannah and her Sisters') and Roger McGough's 'If life's a lousy picture, why not leave before the end?' with music from Michael Nyman, Mozart, Schumann, Bernard Herrmann, Aubert, Miles Davis, Nino Rota, Jerry Goldsmith and Ennio Morricone.
The readers are Barbara Flynn and William Hope.
Music Played
Timings (where shown) are from the start of the programme in hours and minutes
Adrienne Rich

Images for Godard read by Barbara Flynn

August Kleinzahler

Old Movies read by William Hope

Carol Ann Duffy

Big Sue and Now Voyager read by Barbara Flynn

I.A. Diamond

Hollywood Jabberwocky read by William Hope

Leontia Flynn

Alfred Hitchcock read by Barbara Flynn

Don Paterson

Rain read by Barbara Flynn

Ee Cummings

Your slightest look read by William Hope

Frank O'hara

An Image of Leda read by Barbara Flynn

Tony Harrison

Continuous read by Tony Harrison

Michael Donaghy

Fin read by William Hope

Roy Fuller

On Seeing the Leni Riefenstahl Film of the 1936 Olympic Games read by William Hope

Samuel Taylor Coleridge

Kubla Khan read by Barbara Flynn

Pablo Neruda

Poetry read by William Hope

Edwin Morgan

Antonioni read by Barbara Flynn

Liz Lochhead

Fin read by Barbara Flynn

Roger McGough

If Life's a Lousy Picture read by William Hope