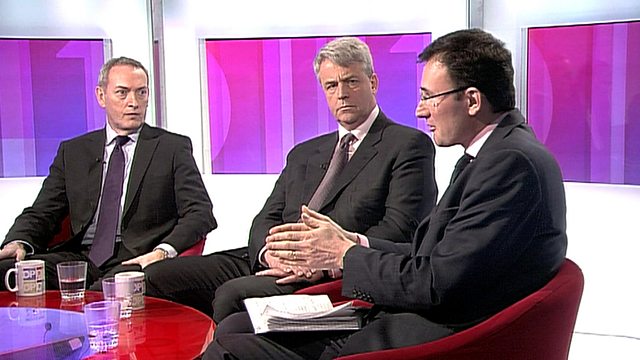 02/12/2009
President Obama announces 30,000 more US soldiers will be deployed in Afghanistan, but American forces will start to withdraw in 2011. The team will look at what this means for British troops.
President Sarkozy has upset Chancellor Alistair Darling with boasts that the French now control the City of London. This follows the appointment of the EU's new French finance chief, Michael Barnier. We will be discussing the latest Anglo- French spat.
The government unveils their latest plans to reform the police. Among the announcements are new ways of holding local police forces to account, new help for victims of anti social behaviour and efforts to get officers on patrol to go out alone rather than in pairs.
Police forces in England and Wales will also have to make 500 million pounds worth of savings annually in the next five years. We will analysing what this will mean for front-line policing.
And are we in danger of being led politically, financially and culturally by a small public-school, Oxbridge elite? Emmy-award winning actor Brian Cox will give us his take on elitism in politics.
There's also coverage of Prime Minister's Questions and former Defence Secretary John Hutton and Shadow Health Secretary Andrew Lansley are the studio guests.
Last on