Main content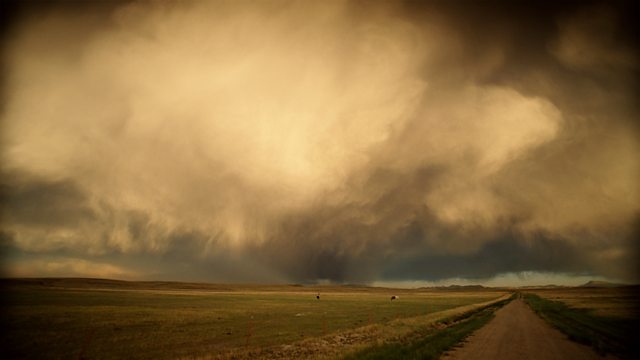 L Frank Baum - The Wonderful Wizard of Oz
4 Extra Debut. When a tornado transports Dorothy to Oz, she embarks upon a perilous journey to find her way back home. Stars Amelia Clarkson.
The story made famous by the iconic 1939 musical film is given a distinctly different treatment in Linda Marshall Griffiths' dramatisation which reinstates some of the events and characters of L Frank Baum's classic book.
When a tornado strikes Dorothy's farmhouse in Kansas, she is lifted to the magical world of Oz where she embarks upon a terrifying and perilous journey to find her way back home.
Immediately she makes some powerful enemies by accidentally killing the Wicked Witch of the East and claiming her silver shoes. Desperate to return home her adventure takes her to the City of Emeralds to meet the Wizard of Oz.
On the way she makes some new friends, a Scarecrow, a Tin Woodman and a Lion who have their own reasons for wanting to see the Wizard. Pursued by the frightening Kalidah beasts, the violent Flying Monkeys and the all seeing Wicked Witch of the West will they make it to the Emerald City and have what they most desire?
DOROTHY.............Amelia Clarkson
WIZARD OF OZ / KALIDAH / UNCLE HENRY..Jonathan Keeble
SCARECROW................Kevin Eldon
TINMAN.................Burn Gorman
LION......................Zubin Varla
WITCH OF THE NORTH / SOUTH / WEST / AUNT EM .......Emma Fielding
KING MONKEY / MINER............Andrew Westfield
MUNCHKIN / GATEKEEPER.........Graeme Hawley
Original Music by Olly Fox.
Sound Design by Steve Brooke.
Director: Nadia Molinari
First broadcast on BBC Radio 4 in December 2009.