Main content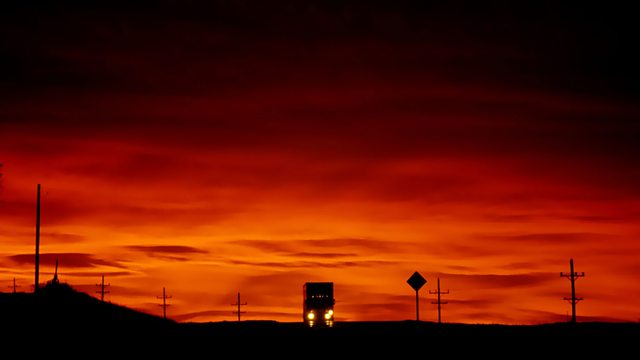 17/12/2009
Susan Sharpe presents music by Beethoven, Veracini, Handel, Brahms, Mendelssohn, Haydn, Poulenc, Vivaldi, Bax, Smetana, Mozart, Verdi, Chopin, Sibelius, Holst, Glick, Weber, Bach.
Presented by Susan Sharpe.
1.00am
Beethoven, Ludwig van (1770-1827): Seven Variations on a Theme of The Magic Flute by Mozart
1.10am
Beethoven: 12 Variations on a Theme of The Magic Flute by Mozart
Miklos Perenyi (cello)
Deszo Ranki (piano)
1.20am
Mendelssohn, Felix (1809-1847): Song without Words, Op 109
Miklos Perenyi (cello)
Zoltan Kocsis (piano)
1.25am
Veracini, Francesco Maria (1690-1768): Sonata in E minor
1.44am
Handel, Georg Frideric (1685-1759): Sonata in E, Op 1 No 15
Eszter Perenyi (violin)
Gyula Kiss (piano)
1.53am
Brahms, Johannes (1833-1897): Trio in E flat, Op 40
Ferenc Tarjani (horn)
Gabor Takacs-Nagy (violin)
Deszo Ranki (piano)
2.20am
Mendelssohn, Felix (1809-1847): Symphony No 3 in A minor, Op 56 (Scottish)
Norwegian Radio Orchestra
Ari Rasilainen (conductor)
3.01am
Haydn, Joseph (1732-1809): Cello Concerto No 2 in C
Daniel Muller-Schott (cello)
Oslo Philharmonic
Arvid Engegard (conductor)
3.27am
Poulenc, Francis (1899-1963): Concert champetre for harpsichord and orchestra
Jory Vinikour (harpsichord)
Radio France Philharmonic Orchestra
Marc Minkowski (conductor)
3.53am
Boeck, August de (1865-1937): Fantasy on two Flemish Folk Songs (1923)
Flemish Radio Orchestra
Marc Soustrot (conductor)
4.00am
Vivaldi, Antonio (1678-1741): Concerto IX in D for solo violin, strings and continuo, RV230 (L'Estro Armonico, Op 3)
Paul Wright (violin)
Australian Brandenburg Orchestra
Paul Dyer (conductor)
4.08am
Gesualdo, Carlo (c.1561-1613): Ave dulcissima Maria for five voices (1603a)
Monteverdi Choir
John Eliot Gardiner (conductor)
4.15am
Bax, Arnold (1883-1953): Legend for viola and piano
Steven Dann (viola)
Bruce Vogt (piano)
4.25am
Trad Hungarian, arr unknown: Early 12th-century Hungarian Dances
Bulgarian Academic Wind Quintet
4.36am
Smetana, Bedrich (1824-1884): Sonata movement in E minor for two pianos, B70
Else Krijgsman, Mariken Zandliver, David Kuijken, Carlos Moerdijk (pianos)
4.47am
Mozart, Wolfgang Amadeus (1756-1791): Oboe Quartet in F, K370
Peter Bree (oboe)
Amsterdam String Trio
5.01am
Verdi, Giuseppe (1813-1901): Overture (Nabucco)
Netherlands Radio Symphony Orchestra
Antoni Ros-Marba (conductor)
5.09am
Milhaud, Darius (1892-1974): 3 Psaumes de David, Op 339
Elmer Iseler Singers
Elmer Iseler (conductor)
5.18am
Chopin, Fryderyk (1810-1849): Ballade No 1 in G minor, Op 23
Shura Cherkassky (piano)
5.28am
Sibelius, Jean (1865-1957): Rakastava, Op 14 - suite for string orchestra
Danish Radio Concert Orchestra
Hannu Koivula (conductor)
5.41am
Holst, Gustav (1874-1934), arr Walsh: St Paul's Suite
Guitar Trek
5.55am
Trad, arr Swingle, Ward (b.1952): L'amour de moi
Swedish Radio Chorus
Martina Batic (conductor)
5.59am
Glick, Srul Irving (1934-2002): Divertimento for string orchestra
13 Strings of Ottawa
Brian Law (conductor)
6.19am
Weber, Carl Maria Von (1786-1826): Konzertstuck in F minor, Op 79 (1821)
Viktoria Postnikova (piano)
Oslo Philharmonic
Gennady Rozhdestvensky (conductor)
6.36am
Bach, Johann Sebastian (1685-1750): Suite No 1 in C for orchestra, BWV1066
La Petite Bande
Sigiswald Kuijken (conductor).