Main content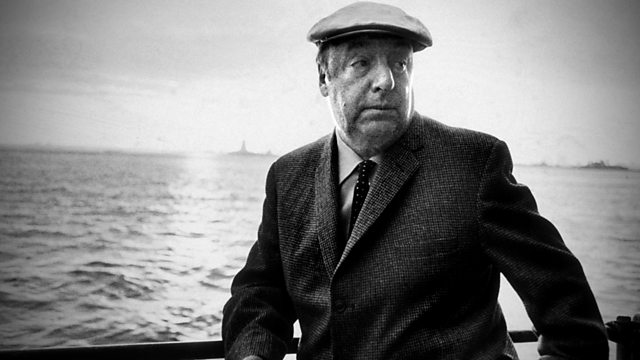 Closer to Blood than Ink
Nick Rankin explores claims that when poet Pablo Neruda helped evacuate refugees from Franco's Spain, he only did it for those who shared his politics.
Pablo Neruda is a literary Che Guevara, an idolised figure, much loved, but not much scrutinised. This feature reassesses him, taking a close look at his work and his life; in particular his role in getting refugees out of fascist Spain, and what this unknown but highly significant story reveals about him.
In 1938 Neruda was a diplomat, representing Chile in Paris. He chartered a ship, the SS Winnipeg, to convey 2,000 Spanish Republicans to Chile. He was there on the quay, in a white hat, waving them off. And he wrote the poem Let Me Explain a Few Things in which he disowned his previous romantic and lyrical self and committed himself to exposing the world's injustices.
But it has been alleged that Neruda was a kind of reverse Schindler, with a list of people who were not going to get on the Winnipeg. As a diplomat he had access to passports, and he made sure these went only to those of his particular left-wing beliefs (which were Stalinist). According to Neruda's critics, the Anarchists and more moderate socialists were rejected and were therefore interned in France. Many were executed soon after when the Nazis moved in.
Neruda remained devoted to Stalin and wrote a threnody on his death: 'We must learn from Stalin/ his sincere intensity/ his concrete clarity.'
Nick Rankin investigates this episode in Neruda's life, talking to his latest biographer, Adam Feinstein, to the writer Stephen Schwarz, who makes the allegation, to the anarchist publisher Stuart Christie, the poet Jane Duran, whose father was close to, then rejected by Neruda, and to Victor Pey in Santiago, who was one of those who sailed on the Winnipeg. He considers the impact it had on his poetry, and reassesses that achievement. What emerges is more complex and nuanced than at first appears.
Producer: Julian May.